Regardless of the niche you are in, there is need to reach out to as many people as possible if you want your business to prosper. The quickest, most cost effective ways of targeting potential customers are considered the best. In an increasingly digital corporate world, nothing proves more convenient than digital advertising. By providing visual messages to potential customers, you stand a chance of engaging them in better ways.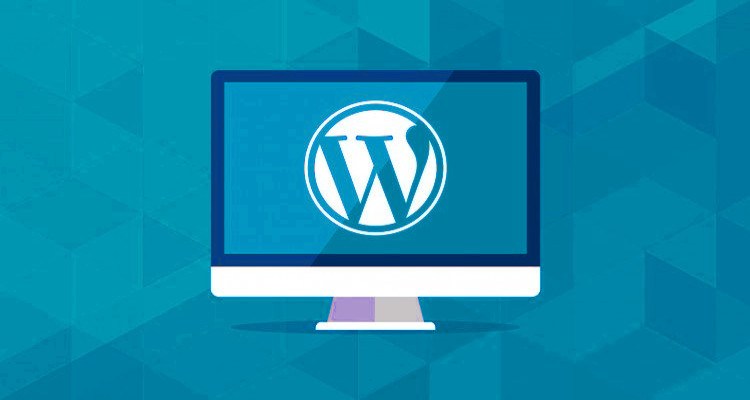 In the past couple of years, digital signage has proven itself an effective and useful marketing avenue for people in various industries. From schools, hospitals, banks to restaurants, many institutions and business have taken advantage of this technology. Several benefits come with embracing digital signage as a marketing platform. The most obvious one is that it offers greater appeal, thereby attracting more traffic and promising more conversions.
WordPress for digital signage
If you have a website for your business, you have probably heard of WordPress. It is undoubtedly the most popular website CMS in the market today. The constant stream of new plugins makes this open source platform a convenient and reliable CMS. It is of significant interest noting that today, it is possible to produce digital signage with WordPress. For existing WordPress users, this opportunity is one worth grabbing.
In the past few years, WordPress has moved from being a simple blogging platform to a reliable, highly customizable CMS. One thing that makes this content management system a top choice for many is its simplicity. You do not need to be a programming guru to manage digital signage content with WordPress. Using digital marketing for WordPress ensures easy formatting of various types of content to suit the screen used by the reader. With such provisions, management of digital marketing campaigns becomes an easier affair.
Why WordPress for digital sign content?
As a platform, WordPress has been around for several years. Today, it powers more than 60 million sites across the globe. The popularity of WordPress as a content management system is one of the reasons it is ideal for promoting digital signage. Since many people use WordPress, you can easily reach a large mass.
The easily available assistance offered by the WordPress team makes it a top choice for many people. Through blogs, forums, video sites and other resources, one can easily seek knowledge on WordPress through multiple avenues. The seamless help available is one of the many things that make WordPress a perfect spot for promoting your business through digital signage. With little help, you can make your site appear exactly the way you want it, easily displaying messages through digital advertising.
The user-friendly nature of this CMS is another reason for choosing it is a preferable choice for digital signage integration. Notably, uploading any content, including images and blog posts, is easy on WordPress. This saves substantial time you might have otherwise used in formatting or modifying content as evident in other sites.
For startups that are picking up digital signage as a marketing channel, financial constraints might be an issue. In such cases, WordPress provides an affordable option where you can even host your blog for free. The open source nature of WordPress makes it even cheaper. Undeniably, most enterprise digital signage software is costly. WordPress saves you the stress.
Where digital marketing is concerned, we cannot assume the aspect of safety. Security is a top priority and WordPress doesn't seem to disappoint. In the past, hackers have taken advantage of plugins to compromise systems. In the case of WordPress, the reverse is true. Digital signage plugins available for WordPress are safe and reliable. WordPress saves you the worry of security concerns. The regular security updates released by WordPress make the process even better.
It is no secret that WordPress is a dynamic platform. This adds to the multiple other reasons this platform is suitable for promoting one's business through digital signage. WordPress users have the opportunity of modifying their sites in order to improve the aesthetics. For visitors, nothing offers a better experience than an attractive, highly modified site. You will feel like coming back.
Digital signage plugin for WordPress
What has made WordPress an even more suitable platform for digital signage is the DigitalsignagePress plugin. This plugin gives you an opportunity of customizing your own digital layout. From central texts to slide shows, you can choose from a wide range of display options. As part of the marketing campaign, you can easily switch between different display locations. This promises more effective control over your digital marketing affairs.
With this amazing plugin, it is easy to manage pre-formatted content. Depending on your preferred display options, you can manage various content for use in different marketing endeavors including sales events, news and launch of new products. You also have the option of using location-based advertising, an opportunity that can drive huge traffic to physical stores if exploited appropriately.
You can use the security feature to prevent unwarranted change in your content and display formats. The fact that you can control electronic signs across multiple locations makes the deal even sweeter.
Think of mobile-friendly digital signage plugins
For a better experience, you should incorporate multiple mobile-friendly digital signage plugins in your WordPress. For certain plugins, the owner can easily perform various functions and make critical changes on the site using the mobile phone. For instance, you can change some information, make updates and update images with your phone or tab. These real-time updates, through the mobile phones, make WordPress a wonderful option for exploiting digital signage.
Digital marketing is worth embracing regardless of the size of your business. Digital signage takes digital marketing endeavors to a completely new level. By understanding how best to integrate digital signage and WordPress, one can easily obtain the most out of this union. Before adopting this technology however, you should think of carrying out an extensive research on the same. Be sure you know and understand exactly what you are getting into; you will definitely appreciate!
Bio
Anne Malcom is a digital marketing expert. She has more than seven years of experience in the same. If you have any inquiries on electronic signs marketing or any other form of digital marketing, you can mail her or visit her blog.