Your business's ability to draw in prospects starts with being able to effectively communicate with your audience. Your marketing automation software can make the difference.
Stuart Crawford, Managing Partner of Ulistic, a MSP Marketing service provider shares insights into how marketing automation platforms can help both IT service firms and regular business.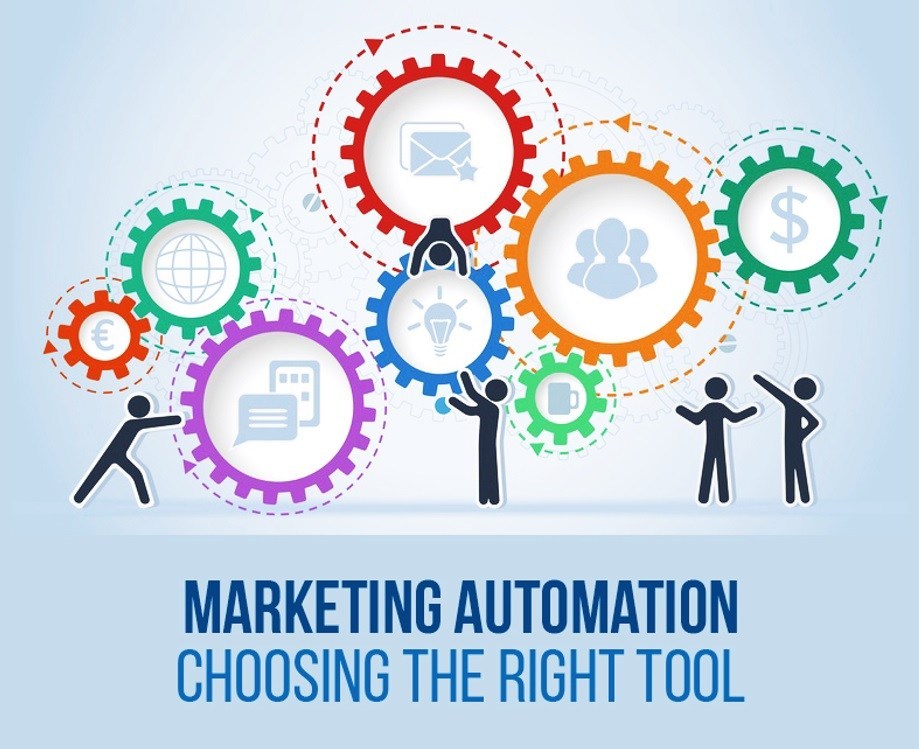 Keeping your business's lead generation engine running is a big part of your success. A steady stream of prospects is the lifeblood of any business, but the ability to convert those prospects into paying customers is often what separates a business that is merely getting by from one that is thriving. For decades, hand-selling your goods and services was the best way to keep your business growing, but that's no longer a reasonable way to do business. A progressive marketing automation platform allows you to refine your best messages and send them directly to prospects who are most likely to take action based on the information that you share. It can be a big challenge for non-technical marketing professionals to wade through dozens of potential marketing technology platforms on the market today to find the one that is right for your unique business needs. This guide will help you determine which of the key options for marketing at scale will help you effectively communicate with your various audiences.
Benefits of Marketing Automation Platforms
Marketers have been creating and testing messages for generations but seeing what works can be difficult. It's not feasible to go directly speak to each of the individual prospects that received a printed mailer, for instance. With marketing automation software, you can more effectively measure which message results in your audience taking the action you want to encourage. Plus, the messages can be customized for each individual based on where they are in their personal buying journey. When you meet people where they are instead of sending the same generic message to all of your audience at the same time, you're much more likely to create a longer-term relationship with your buyers instead of just making a sale.
These platforms allow your organization to more tightly integrate marketing and sales while providing you with a holistic view of which activities are driving the most sales for your business. When your marketing automation platform is connected to your website and customer database, you're able to gather deeper information that helps inform the next-best actions that will entice site visitors to become buyers, and buyers to become promoters. Marketing automation is often used to "drip" information to your audience in a way that makes the packets of content small enough to be interesting yet not overwhelming.
Core Capabilities of Marketing Automation Software
While the general goal with marketing is to drive engagement, specialized software allows you to detect discrete actions taken by your audience and direct your marketing message in specific directions based on the cues that you receive. B2B and B2C marketers have different needs and it's also likely that budgets can be dramatically different based on the size of your organization and your overall MarTech spending. According to Gartner's 2018 CMO Spend Survey, MarTech spending as a whole increased from 22% of budgets to 29% of budgets in 2018 — an impressive increase in today's business climate. Core functionality included in many marketing automation platforms includes:
Email marketing
Tracking website visitors
Creating landing pages to capture visitor information
Ability to directly identify leads based on their activity and registrations
Integration with customer relationship management databases
Data analysis and reporting
While these functions are core to the majority of software platforms, you'll find differentiation from platforms that also offer account-based marketing, independent ROI reporting, quick integration tools and management of campaigns that cross channels such as social media, online advertising and more.
Is Your Business Ready for Marketing Automation?
Speaking to MarTech vendors, it's hard to imagine that any business could survive without this type of software on board. While it is becoming increasingly prevalent to find marketing automation platforms in small to mid-size businesses, implementing one of these software solutions is a big undertaking. If your marketers are still struggling to create a cohesive brand for your business or if you don't have a significant level of technical support, you may need to do some internal work before you bring on additional tools. It's important to be realistic about the expectations when you're bringing any new software into your business. If your people, processes and technology are already operating at capacity or overloaded, it's unlikely that the disruption from new software is going to help. In fact, it will likely cause you to have a very expensive failure that could set your organization back.
Here's what to consider before you jump in with both feet:
Data Maturity Level. Do you have a comprehensive customer database? Creating a deeper engagement with your customers starts with understanding their motivations and their needs. MarTech software works best when you're able to pull together all data sources within your business and ensure that they stay in sync. Having pockets of customer data scattered in different teams doesn't provide you all of the information that you need to make good marketing decisions.
Staff Acceptance. There's no question that marketing automation platforms are going to require some additional work by your team to get everything accurately set up. If your team is resistant — or perhaps not tech-savvy — it's good to be realistic about the chances of success for implementing a complicated piece of software. You might want to start with a more basic application for a few years and determine adoption levels before jumping into one of the more complex and full-featured options.
Market potential. You've got your data in order and your staff is on board – that's great news! It doesn't quite mean you're out of the woods, though. You also need to have the maturity to decide that your market is one that could benefit from advanced marketing automation tools. If you have a database that numbers in the tens of thousands or tens of thousands of monthly database visitors, you might be a good candidate to benefit from this type of expansive software. If you're still hand-selling to a small group or your product is high-touch and very specialized, it's unlikely that you'll get the benefit that you need from marketing software.
If you're good on staff acceptance and data maturity, but still struggling to gain a foothold in the market then it's possible you need to pause for several months and work on your inbound marketing first. This could include everything from building up the SEO value of your site to defining and executing a content marketing strategy that will position your organization as a leader in your industry. Think of it like this: before musicians are able to book up major venues, they need to be sure they have the audience who is willing to listen to them — and pay.
Finding the Right Marketing Automation Software for Your Business
While there are hundreds of software platforms that you can compare, the industry leaders tend to be grouped in a few major spaces. Large organizations tend to look to SalesForce Pardot, Marketo or Oracle Eloqua while mid-market businesses may be looking for the more moderate HubSpot, Act-On or InfusionSoft. Small businesses may invest in an entry-level solution such as MailChimp, MyEmma or SharpSpring to keep costs under control and reduce the complexity to the level needed to support their business. Digital Marketing Depot put together a comprehensive guide that provides marketers an overview of the key software platforms on the market today, as well as sharing trends that you'll see over the next few years.
Whether you're just starting your search for marketing automation software or are ready to make an investment, it's crucial that you stay realistic about the benefits of this — or any — software for your business. It always takes a significant effort on behalf of your internal teams and strong support from your vendor partners to be successful. Many large-scale platforms may require upwards of a 2-year contract, so it's extremely important to complete your due diligence before making a decision. Marketing automation software can be a major boon for your business, but it is also a short-term disruption that you need to be ready to handle.