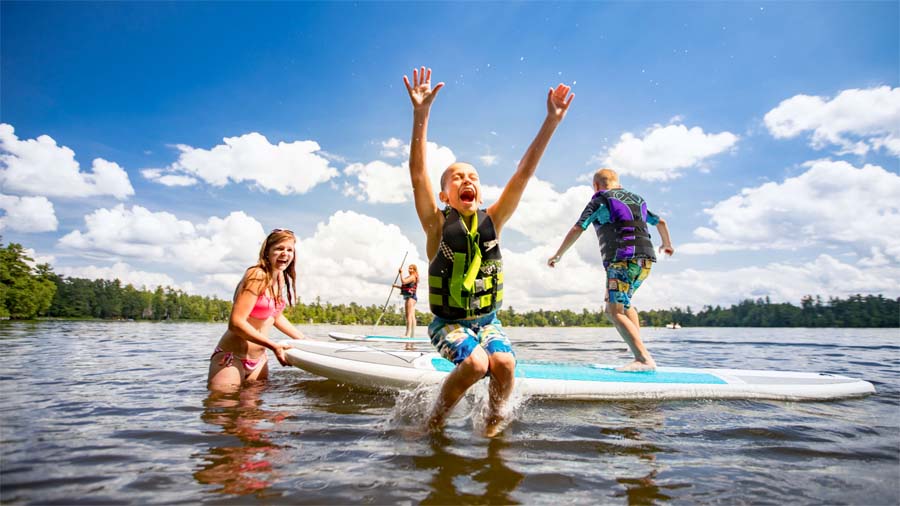 Are you planning a vacation this summer? Have you been trying to decide where you should visit this year? If so, we're bringing you some suggestions of top destinations all over the world that you might want to add to your summer bucket list.
Thailand – Phi Phi Islands
If you're looking for glorious scenery and a truly relaxing destination that's incredibly affordable, the Phi Phi Islands should be your number one spot. Home to some of Thailand's most stunning landscapes, these islands offer a world of relaxation experiences. Who wouldn't want to spend all day lying on the beautiful sands and wading in the stunning ocean?
The Caribbean – Antigua
If you're a beach fan, Antigua is the spot for you. You could visit a different beach every day here and still not have seen them on. Head to Barbuda and you'll even experience the world-famous pink beaches which you're sure to have seen online for yourself. There are also plenty of great diving experiences here for keen scuba divers out there, but make sure you take all your essential equipment with you to keep you protected in the open water since you may not be able to hire everything you need once you arrive.
Indonesia – Bali
It's no wonder that Bali has earned a reputation as one of the world's most popular vacation destinations. With truly stunning landscapes, Bali has a luxurious and exotic feel which never fails to impress. Although the cost of the flights won't be cheap, once you've arrived the cost of living is very cheap and you'll love the friendly local people who will welcome you with open arms.
Italy – Tuscany
Italy is a stunning vacation destination at any time of year, but in the summer the Tuscan countryside is especially beautiful. With pretty, authentic villages and amazing hilltop towns, Tuscany is the ideal vacation spot for history lovers and wine buffs alike. Head to Florence and take in the fascinating sights or explore local vineyards and try some of the local tipple.
Singapore
No matter which time of year you're traveling, Singapore is the ideal destination thanks to its year-round good weather and consistent temperatures. There is so much to see and do here that you'll never be short of entertainment. From trying the local street food to visiting fascinating tourist attractions, there's plenty to enjoy.
Greece – Santorini
You'll almost certainly have seen pictures of Santorini in magazines or online. This gorgeous Greek island has so much to offer, especially on a summer vacation. Its black volcanic sand beaches are just the tip of the iceberg. You'll love the instantly recognizable sugar cube-style buildings with their bright blue accents,o  and the amazing local seafood which is served up in restaurants across the island.
The Caribbean – Barbados
Barbados is the ultimate vacation hotspot if you love rum, turtles or seafood. It's a very safe destination for all the family and has something for everyone, from luxury hotels with a host of facilities to self-catering accommodation that really lets you get an authentic experience of the island.
USA – The Florida Keys
Florida is one of the most popular vacation destinations with tourists from around the world, but rather than heading to Orland to spend your break with Mickey Mouse and friends, head a little further south and explore the Florida Keys. There is nowhere on earth with more stunning vistas and the beaches are to die for.
Portugal – Lisbon
If you're keen to experience a city break in Europe, Lisbon is the place to go. One of Europe's most fun cities, there is a wealth of entertainment to enjoy here from historic sights to an incredible nightlife. You'll never get bored with a trip here.