As India the land of festivals and celebrations celebrates its 67th Republic day on 26th January 2016, let us have a look at Bollywood's patriotic best. The list includes movies of everyone ranging from superstar Shahrukh Khan to Macho man Sunny Deol to the Greek God of Bollywood Hrithik Roshan. Here is the top list of patriotic movies to watch today!
#1 Mother India (1957)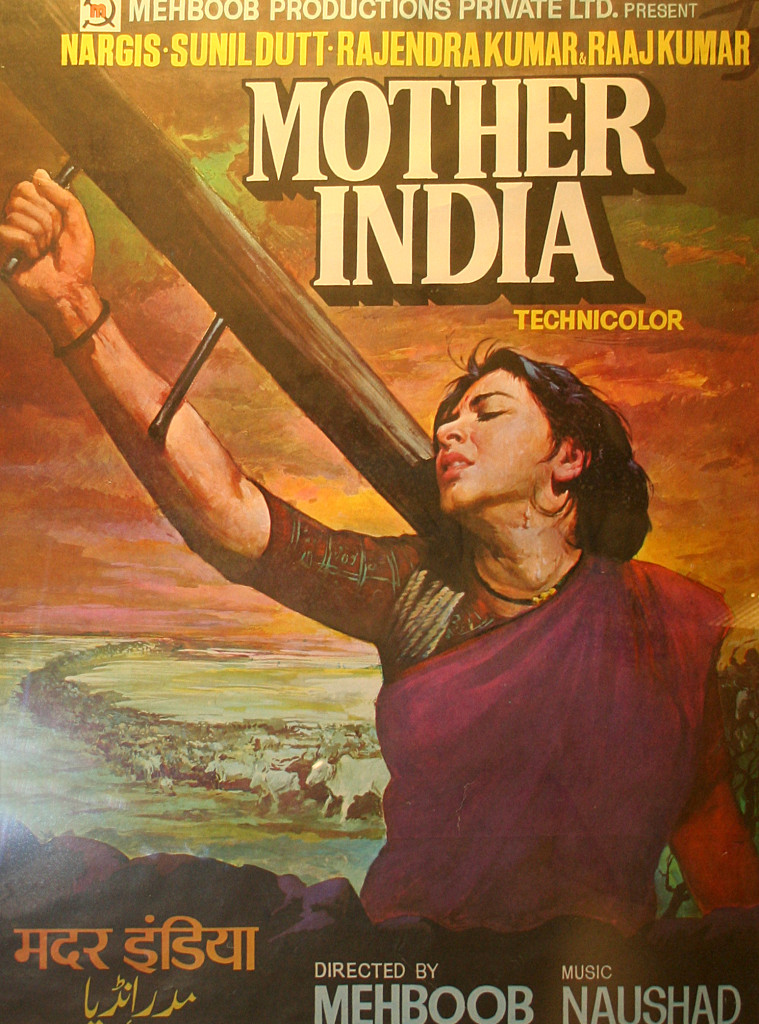 Mother India is a 1957 Indian epic drama film, directed by Mehboob Khan and starring Nargis, Sunil Dutt, Rajendra Kumar, and Raaj Kumar. A remake of Khan's earlier film Aurat (1940), it is the story of a poverty-stricken village woman named Radha (Nargis) who, in the absence of her husband, struggles to raise her sons and survive against a cunning money-lender amidst many troubles. Despite her hardship, she sets a goddess-like moral example of an ideal Indian woman.
#2 Gandhi (1982)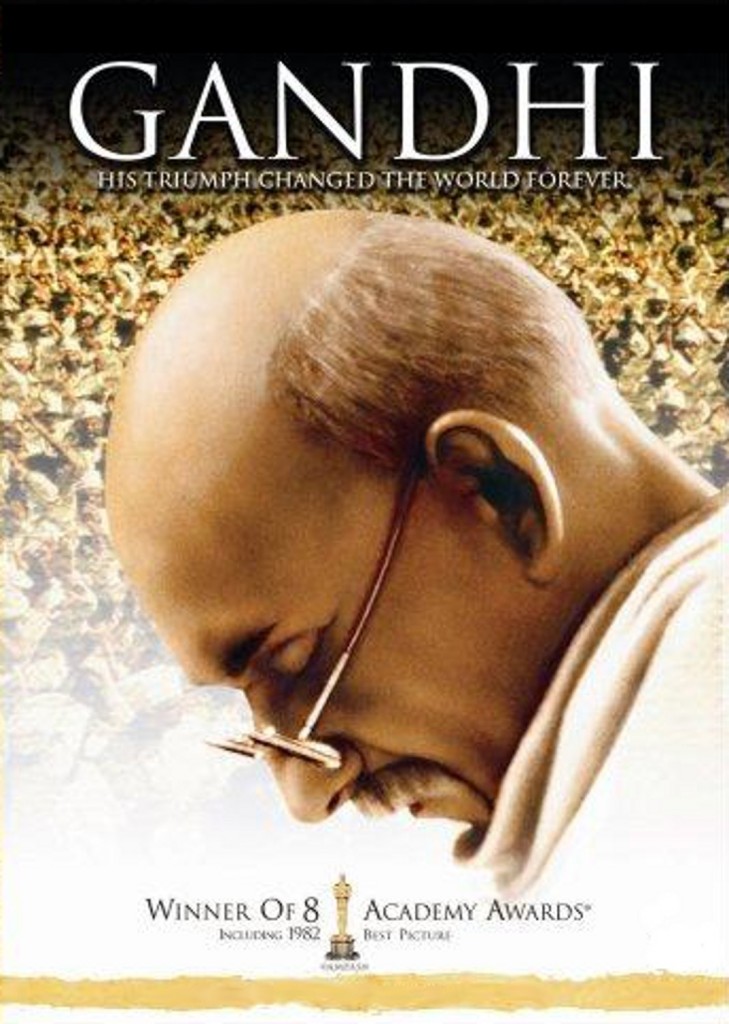 Gandhi is a 1982 epic biographical film which dramatises the life of Mohandas Karamchand Gandhi, the leader of India's non-violent, non-cooperative independence movement against the United Kingdom's rule of the country during the 20th century. Gandhi was written by John Briley and produced and directed by Richard Attenborough. It stars Ben Kingsley in the title role.
#3 Border (1997)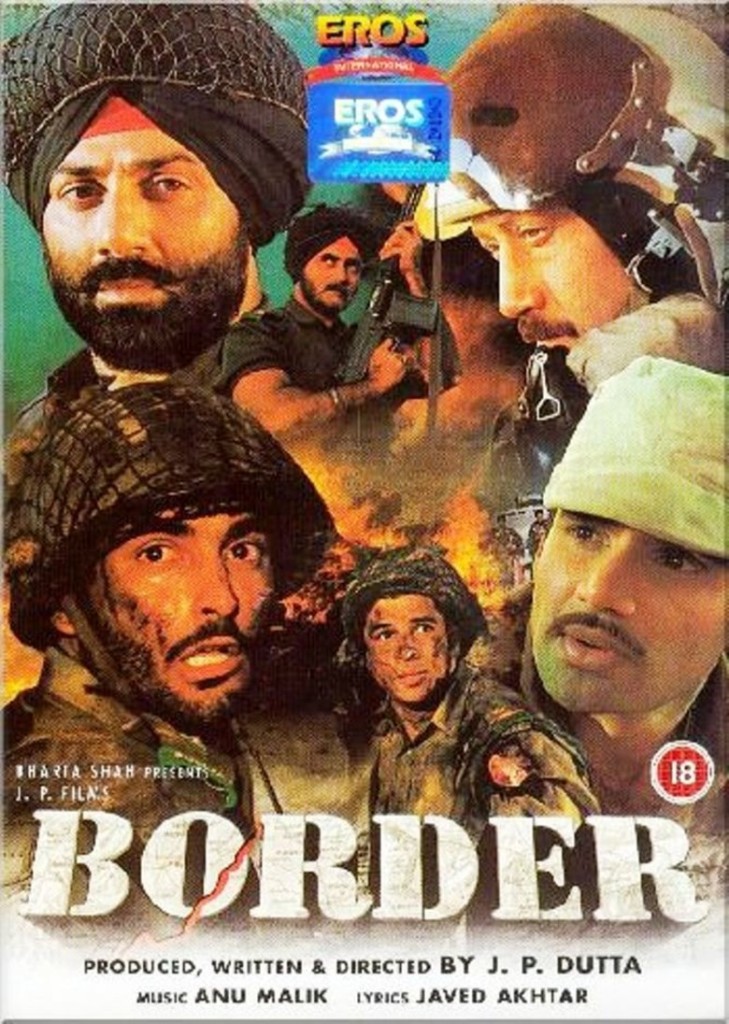 Border is a 1997 Bollywood war drama film based on the Indo-Pakistani War of 1971. J. P. Dutta directed and produced this war epic which stars Sunny Deol, Sunil Shetty, Akshaye Khanna, Jackie Shroff, Tabu, Pooja Bhatt, Puneet Issar, Kulbhushan Kharbanda, Raakhee and Sharbani Mukherjee. It is the highest grossing Indian film of 1997 and when adjusted for inflation holds as the ninth highest grossing Hindi film of the 90s decade.
#4 Lagaan (2001)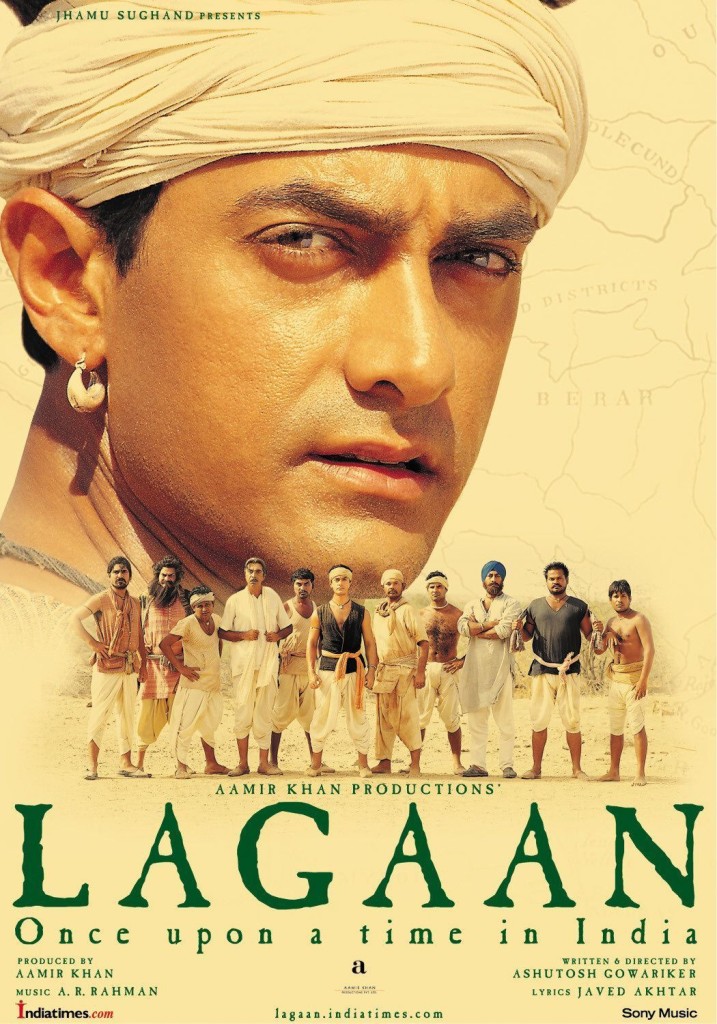 Lagaan is the film set in the Victorian period of India's colonial British Raj. The story revolves around a small village whose inhabitants, oppressed by high taxes, find themselves in an extraordinary situation as an arrogant officer challenges them to a game of cricket as a wager to avoid the taxes. The narrative spins around this situation as the villagers face the arduous task of learning the alien game and playing for a result that will change their village's destiny.
#5 Rang De Basanti (2006)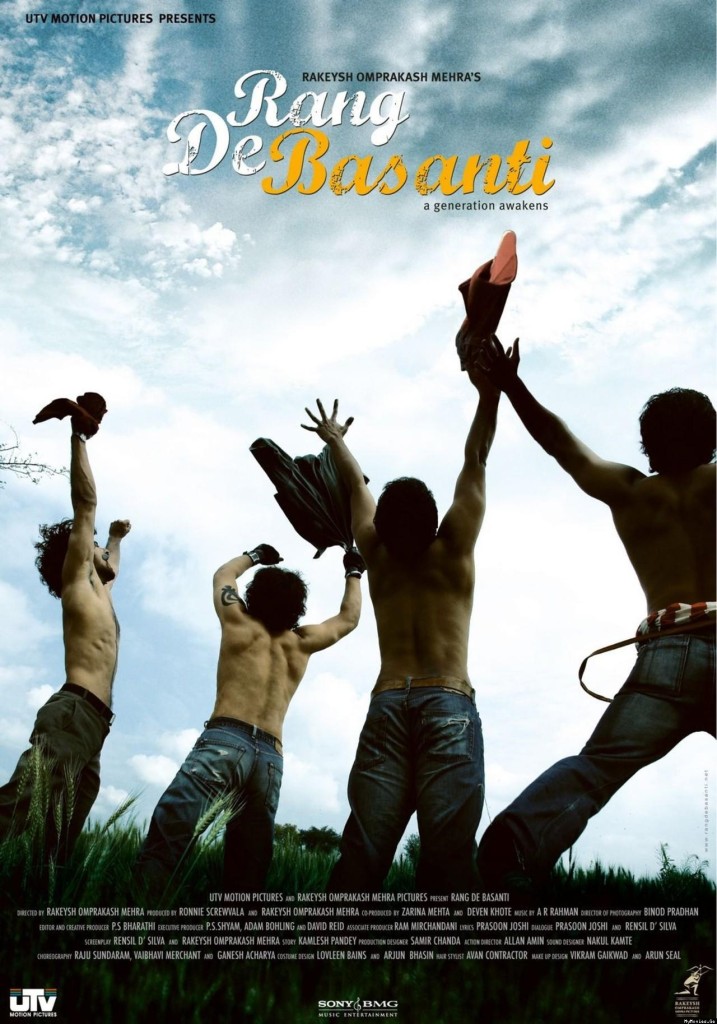 Rang De Basanti is the story is about a British documentary filmmaker who is determined to make a film on Indian freedom fighters based on diary entries by her grandfather, a former officer of the British Indian Army. Upon arriving in India, she asks a group of five young men to act in her film.
#6 Mangal Pandey: The Rising (2005)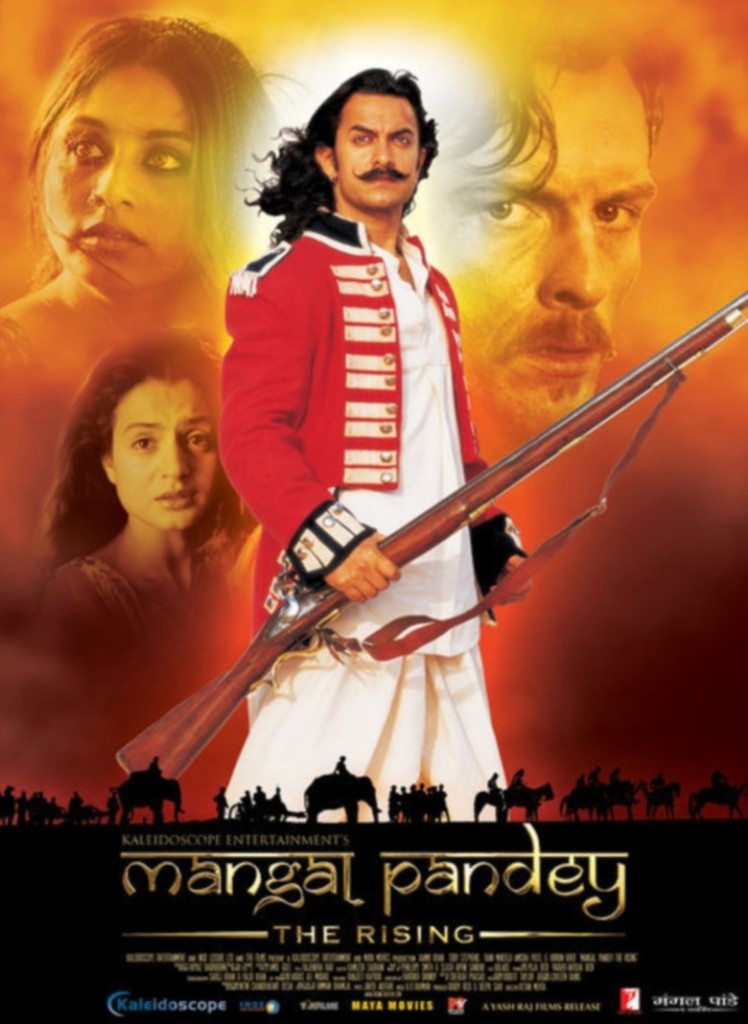 Mangal Pandey: The Rising (Indian title) or The Rising: Ballad of Mangal Pandey (international title) is a 2005 Indian biographical historical film based on the life of Mangal Pandey, an Indian soldier who is known for his role in the Indian Mutiny of 1857.
#7 Haqeeqat 1964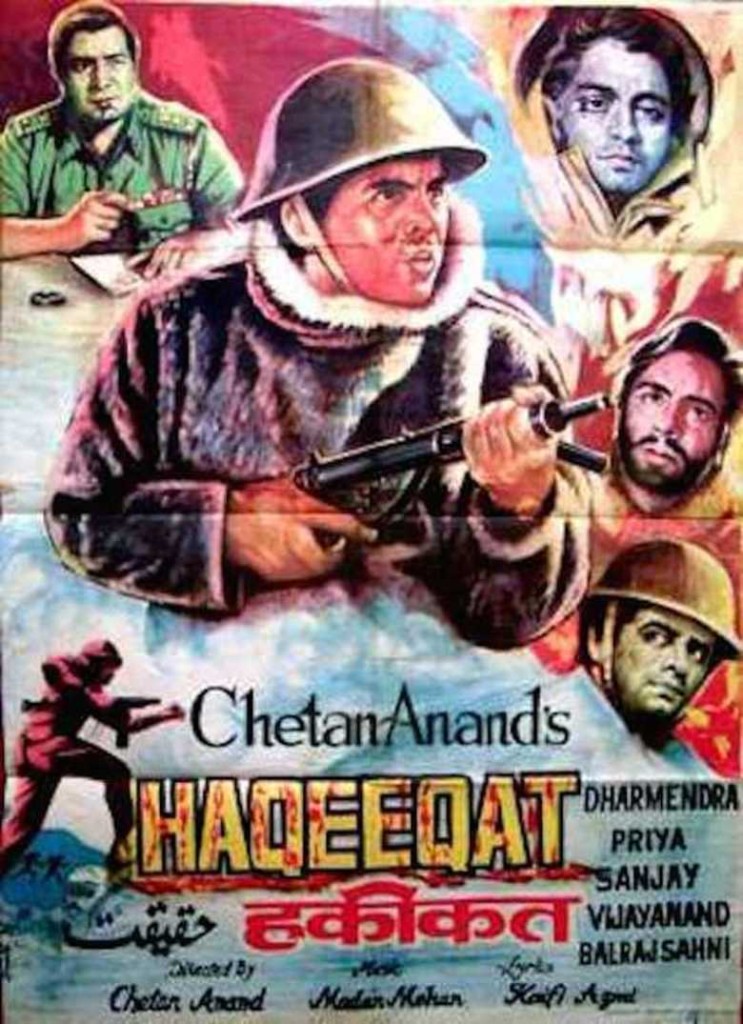 Haqeeqat is set against the Sino-Indian War of 1962, the film's main plot concerns a small platoon of Indian soldiers in the hilly terrain of Ladakh who are considered dead but are rescued by Ladakhi tribesmen and by Capt. Bahadur Singh (Dharmendra). They are asked to retreat from their post (chowky) as the Chinese have surrounded them. Capt. Bahadur Singh and his girlfriend Angmo (Priya Rajvansh) die holding the Chinese at bay so that their comrades can retreat to safety. But even the retreating soldiers are heavily outnumbered and give up their lives for the country.
#8 Kranti (1981)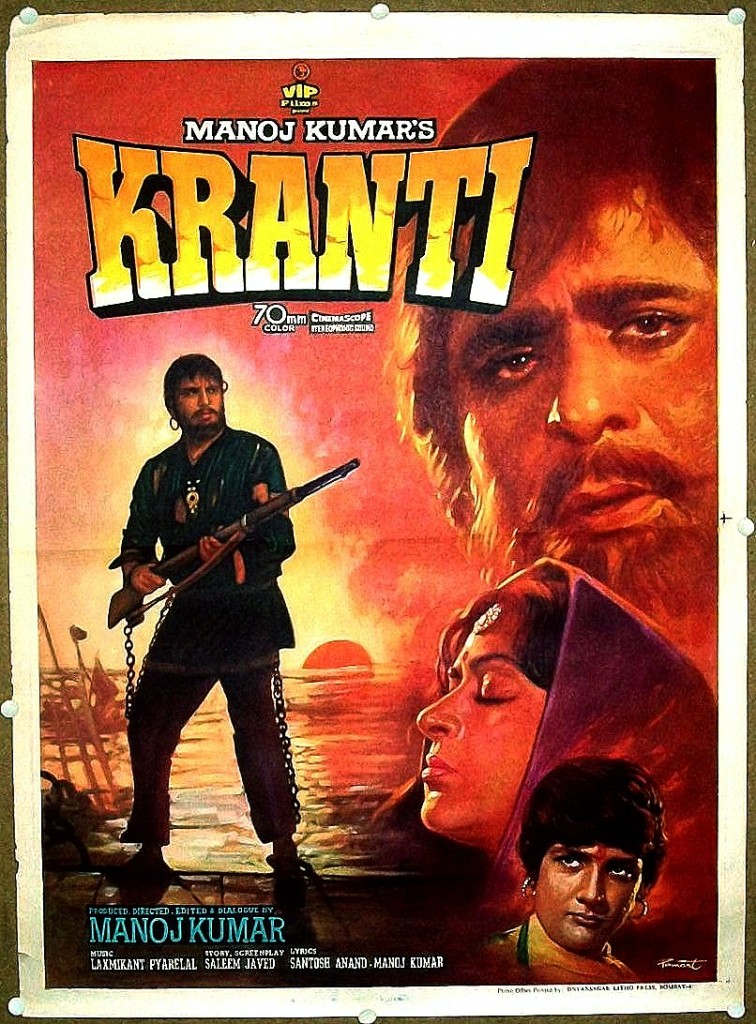 Kranti is the film that takes place in the 19th Century British India and is the story of the fight for independence from the British between 1825 to 1875. The film tells the story of men that lead the war against British Rule
#9 Swades (2004)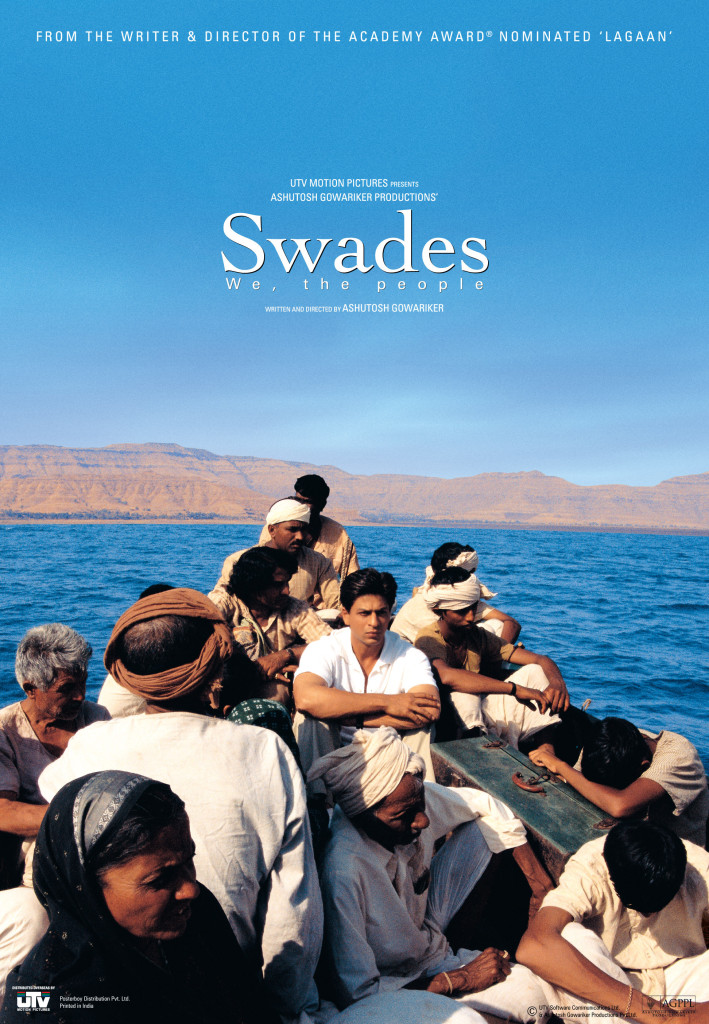 Swades is a film that tackles the issues that development throws up on a grass root level. It is to this India, which is colorful, heterogeneous and complex that Mohan Bhargava (Shah Rukh Khan), a bright young scientist working as a project manager in NASA, returns to on a quest to find his childhood nanny. The film uses the contrast between the highly developed world of NASA, which has been at the forefront of advances in space research, and this world back home in India, which is at the crossroads of development. Mohan's simple quest becomes the journey that every one of us goes through in search of that metaphysical and elusive place called "home".
#10 Lakshya (2004)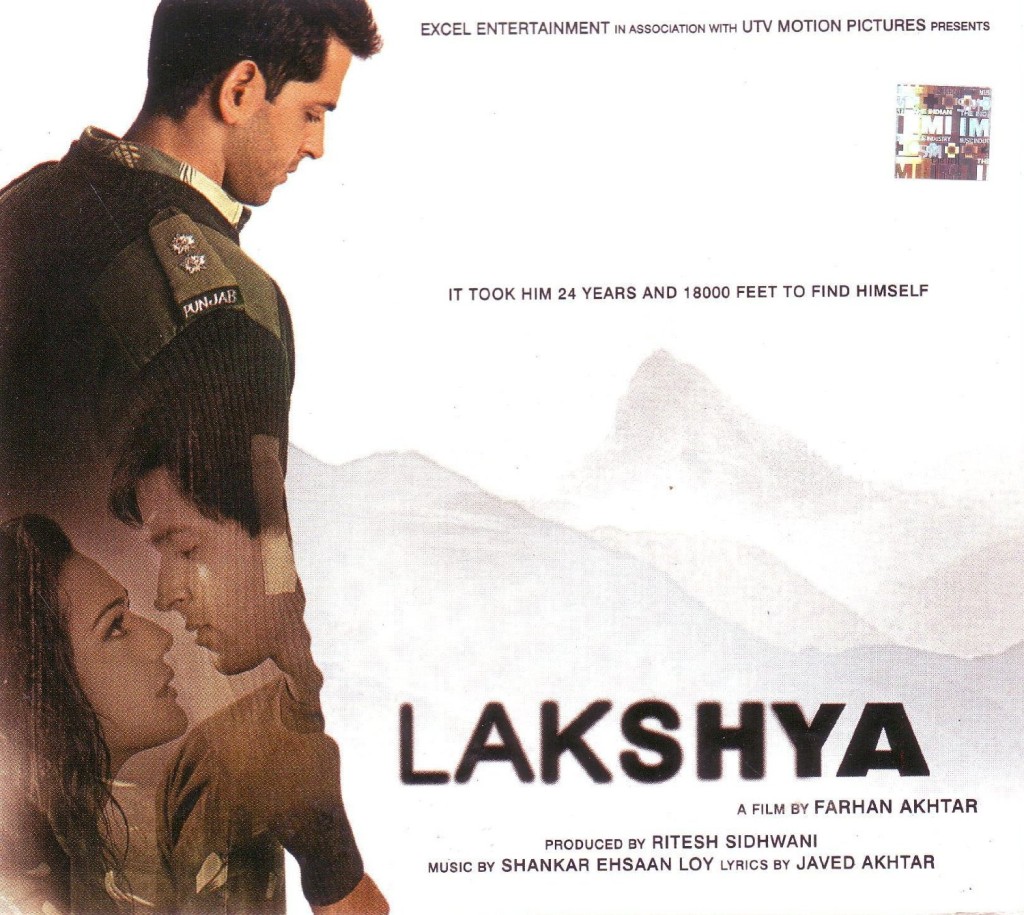 Lakshya is a story of Lieutenant (later Acting Captain) Karan Shergill (Hrithik Roshan), who leads his team (initially 12, falling to 6 members) to victory over the Pakistani troops. It is a coming-of-age story with a fictionalized backdrop of the Kargil war.
#11 LOC: Kargil (2003)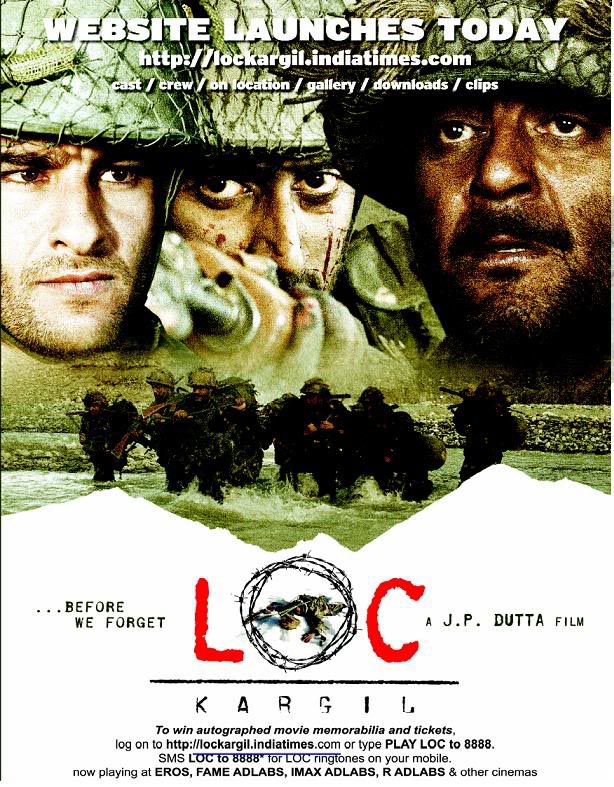 LOC Kargil is 2003 Indian war film based on the Kargil War fought between India and Pakistan, produced and directed by J. P. Dutta under his J.P. Films Banner.
#12 Krantiveer (1994)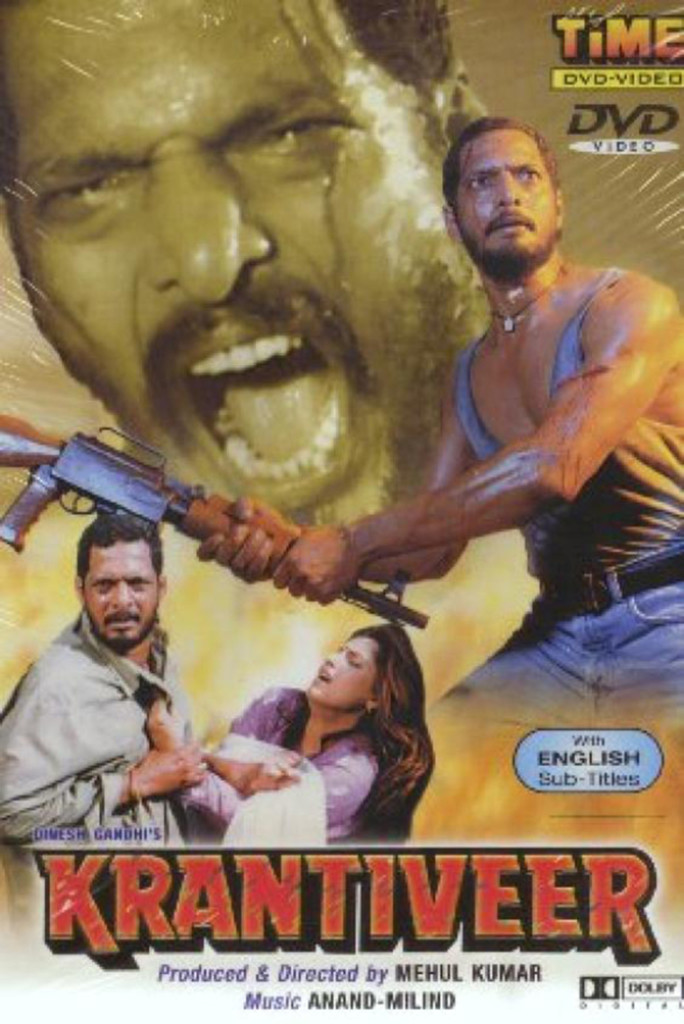 Krantiveer is a story of Pratap Narayan Tilak (Nana Patekar) who is disowned by his parents at a young age and ends up in a small time village controlled by underworld dons and some very powerful and influential politicians. With an idle mind but constructive thinking and inspired by a journalist Megha Dixit; Pratap Narayan Tilak finds that he can get the people from his community to stand up for their rights by taking strict measures against outlaws. He meets with strong opposition from the police, politicians, corrupt businessmen and gangsters which pushes him to take law into his own hands.
#13 Prahaar: The Final Attack (1991)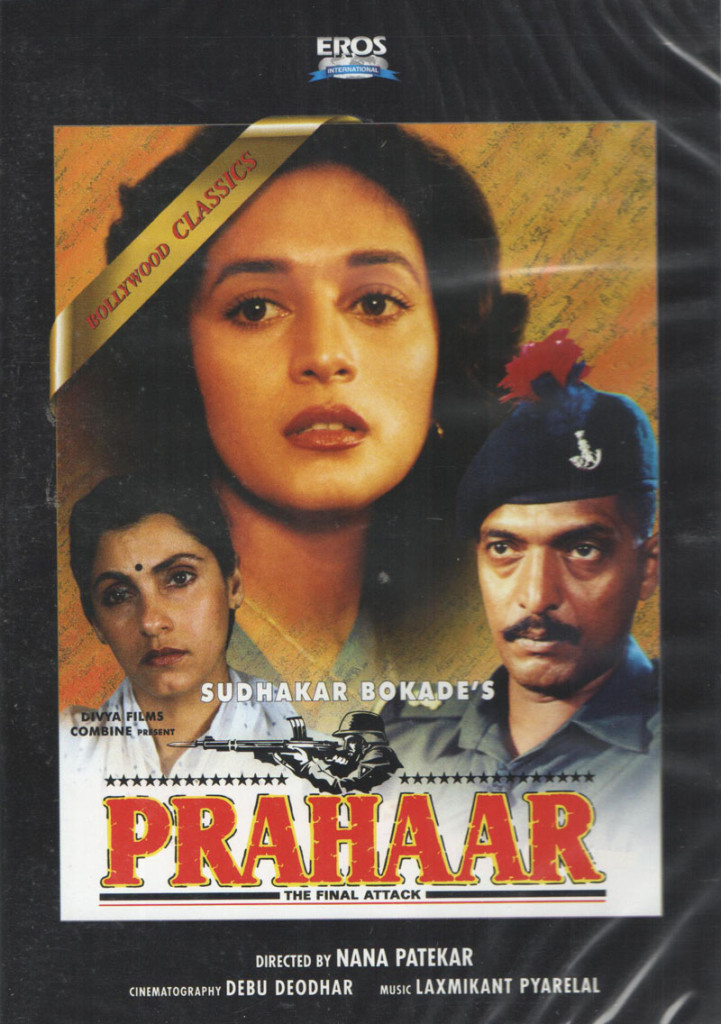 Prahaar is the story of Major Chavan, a tough and stern soldier, trained to destroy the enemy. He can see the enemy on our borders but is unaware of the invisible enemy within ourselves. When one of Major's Commandos – Peter D'Souza is killed, he is shown the harsh reality revolving around us, the enemy is within ourselves. The battlefield changes and Major Chavan makes his final attack on the enemy within this crumbling society.
#14 Sarfarosh (1999)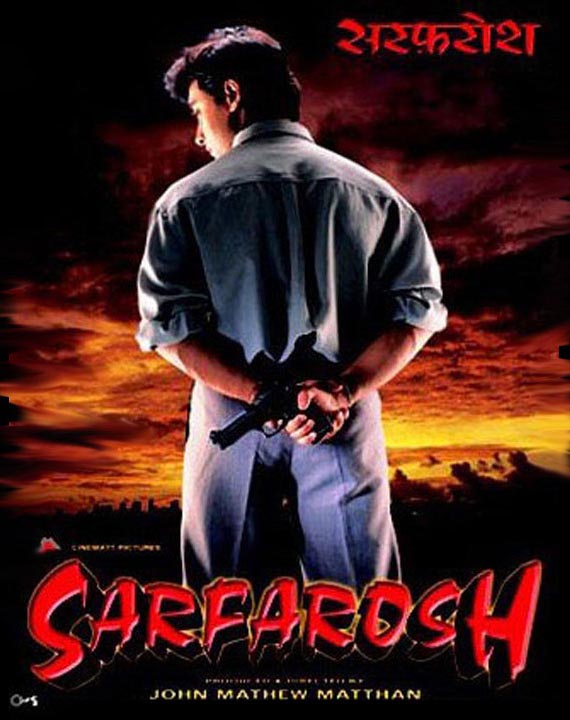 Sarfarosh is a story of Ajay Rathod (Amir Khan), a no-nonsense police officer from Mumbai Crime Branch. Long time ago his elder brother was killed by terrorists which caused him to quit his medical studies and join Indian Police Service. He is a great admirer of Pakistan-based ghazal singer Gulfam Hassan. During one of Hassan's concerts, they meet for the first time and become great friends. Meanwhile, Ajay's investigation into the Pakistan-supported cross-border terrorism takes him to Rajasthan and reveals an unsettling truth about someone close to his heart.
#15 Shaheed (1965)
Shaheed (1965) presents the inspirational biography of one of India's greatest patriots Sardar Bhagat Singh.
#16 Tirangaa (1993)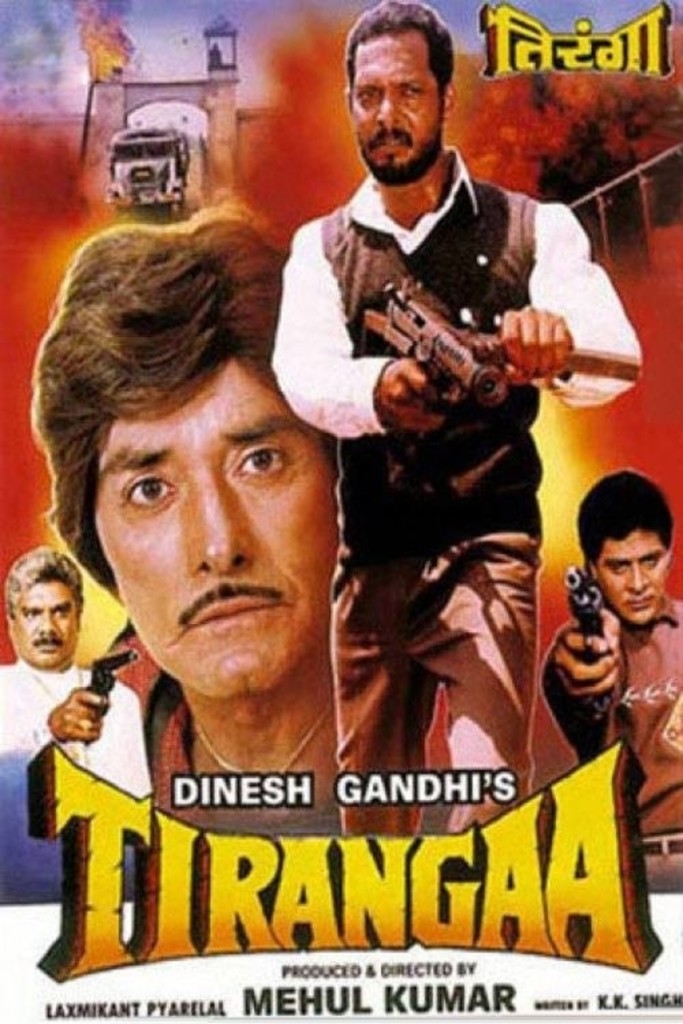 Tirangaa is a story of Inspector Shivajirao Wagle (Nana Patekar), and Brigadier Suryadev Singh (Raj Kumar) and their mission to save the country from being attacked by bombs, and the mysterious abduction of top scientists.
#17 The Legend of Bhagat Singh (2002)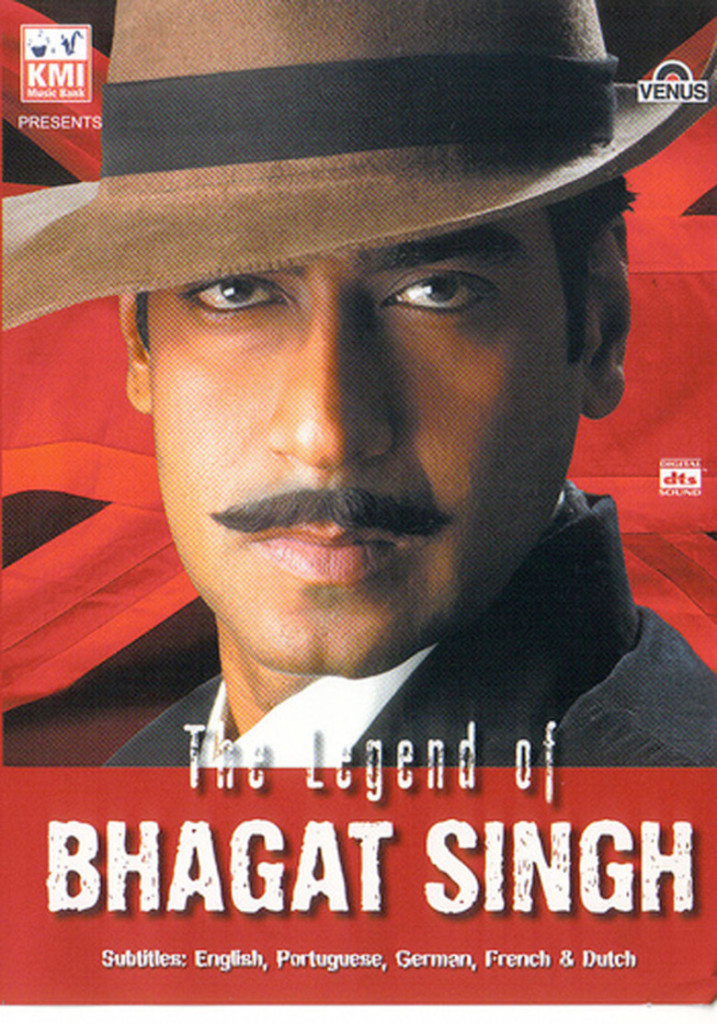 The Legend of Bhagat Singh shows in detail how Singh came to develop his views on the British Raj and his struggle for Indian independence. The film begins with scenes depicting how the British attempted to dispose of Singh's body, so that he could not be made into a martyr, and then flashbacks to the past to tell his story. A historical feel was created by using a sepia tint throughout the film.
#18 1971 (2007)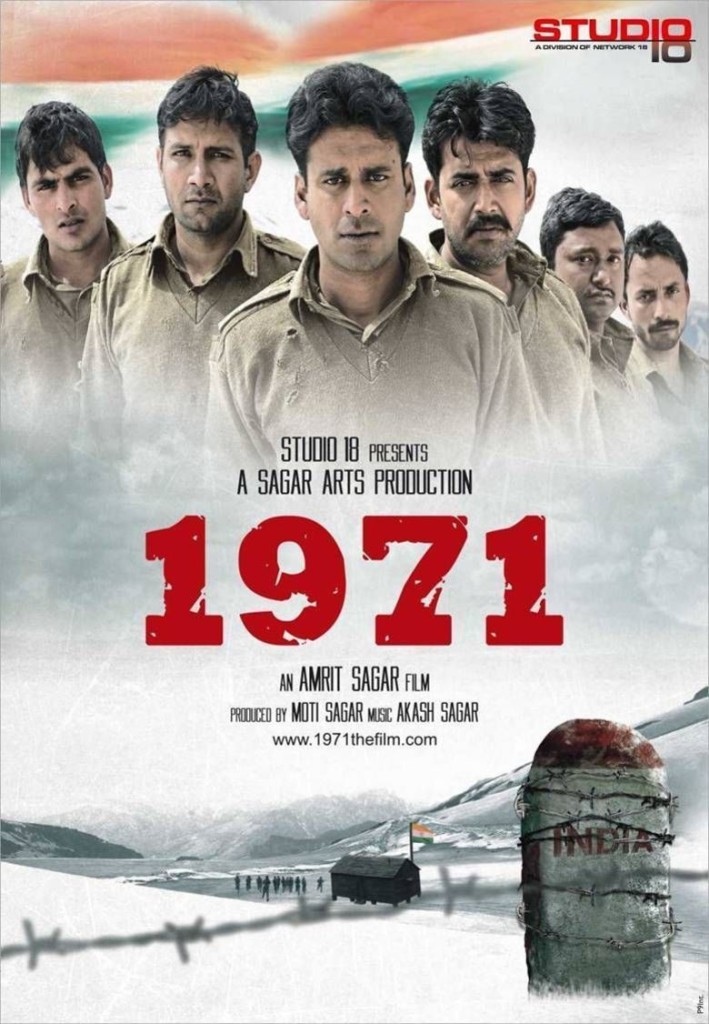 1971 is a movie based on true facts, the film revolves around 6 brave soldiers who escape from the clutches of the Pakistan Army and risk death with honor and courage with sacrifice towards their journey home.
#19 Kya Dilli Kya Lahore (2014)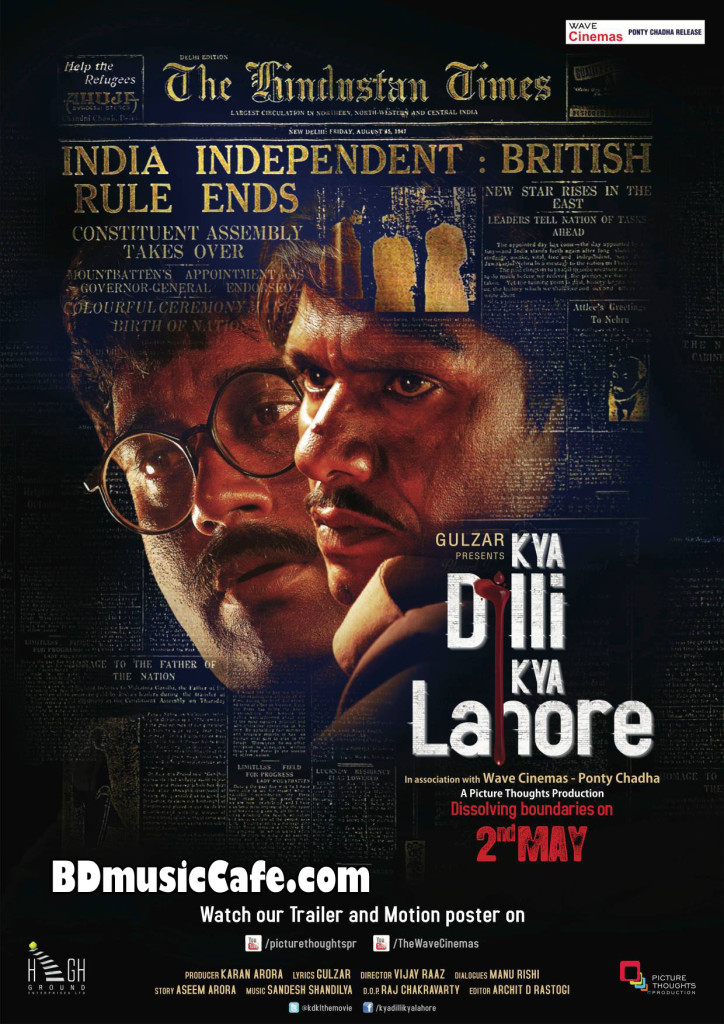 Kya Dilli Kya Lahore is a 2014 Hindi, war drama film set in 1948, post-Independence period and deals with the subject of Indo-Pak partition. In 1948, a cross-fire erupts at an isolated stretch of Indo-Pak border, leaving only two soldiers alive. One is an Indian soldier of Pakistani origin while the other happens to be a Pakistani soldier of Indian origin. An ironic story of pride and survival begins when – in an attempt to evade danger, they bump into each other. And amidst continuous exchange of bullets, altercations and murkier situations, it evolves into a journey of human connection with an unforeseeable end.
#20 Purab Aur Pachhim (1970)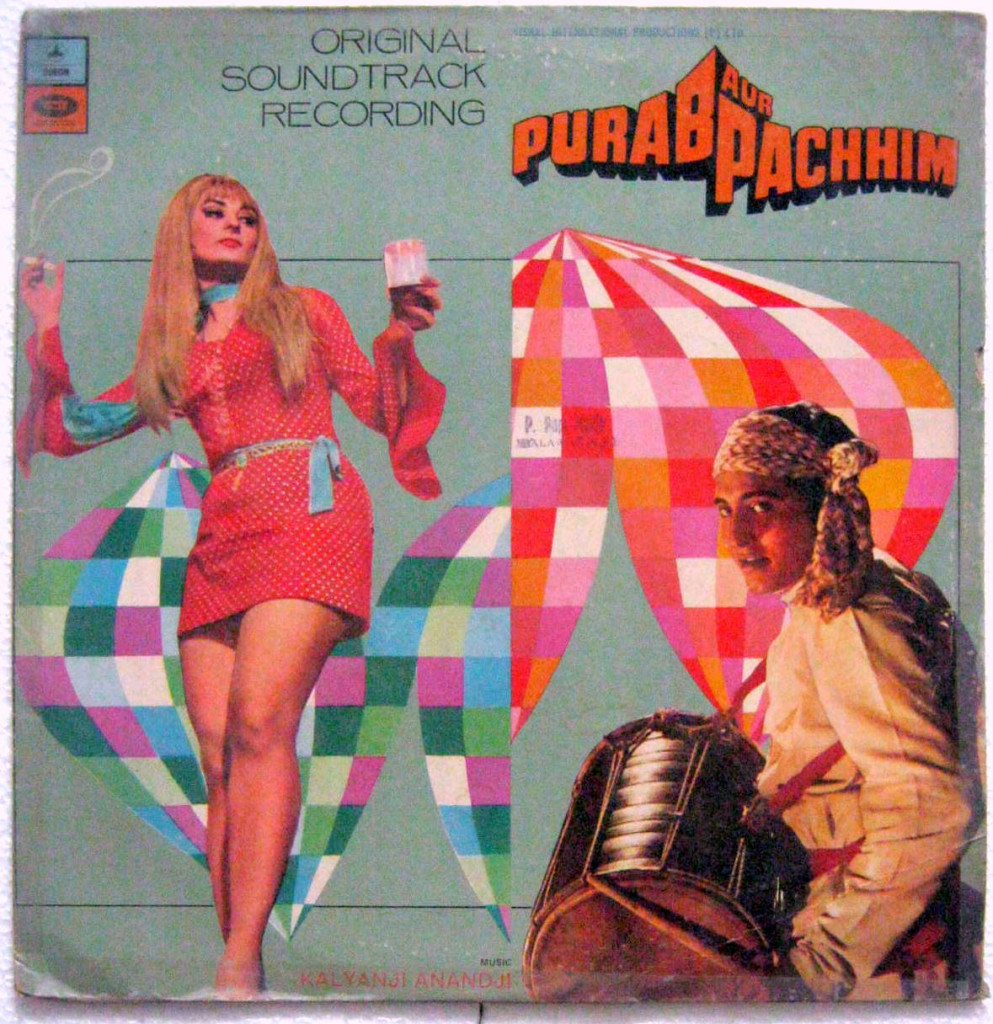 Purab aur Paschhim is a story of a freedom fighter's son Bharat who goes to Britain to study. On his arrival in Britain, he is quite shocked to find that the Indian population settled there, shun India and Indians. He takes it upon himself to try and change their way of thinking, meets with Prithi, a Blondie of Indian origin, and both fall in love. Prithi accompanies him to India, and is appalled at the conditions that Bharat and his family in. Will this shock end their relationship?
#21 Netaji Subhas Chandra Bose: The Forgotten Hero (2004)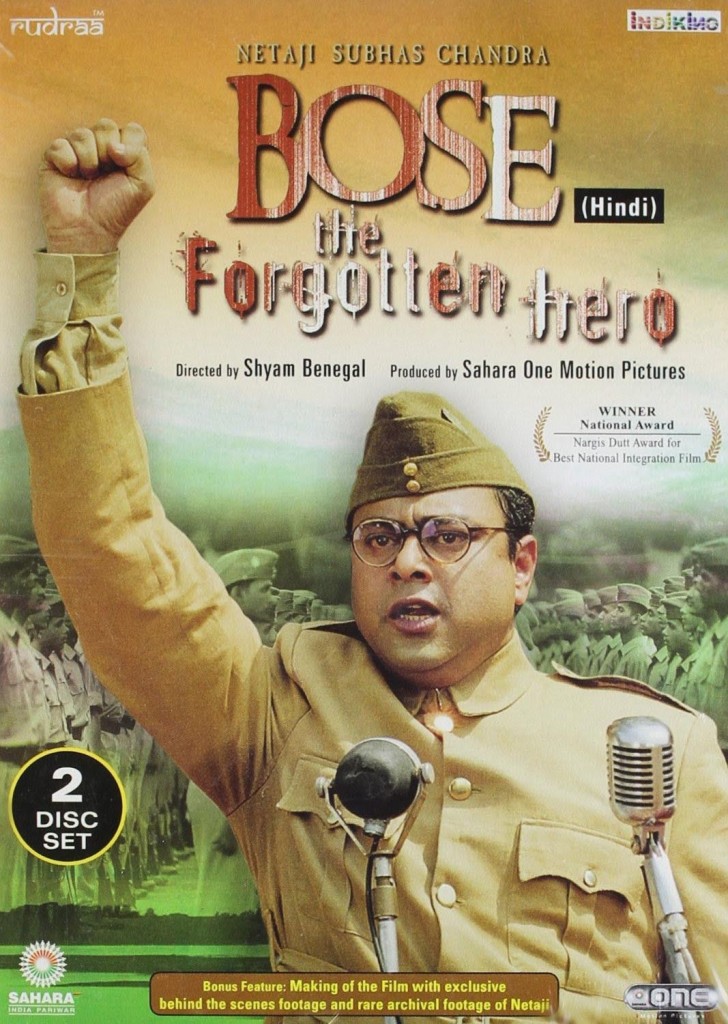 Netaji Subhas Chandra Bose: The Forgotten Hero depicts the life of the Indian independence leader Subhas Chandra Bose in Nazi Germany: 1941–1943, and In Japanese-occupied Asia 1943–1945, and the events leading to the formation of Azad Hind Fauj.
#22 Zameen (2003)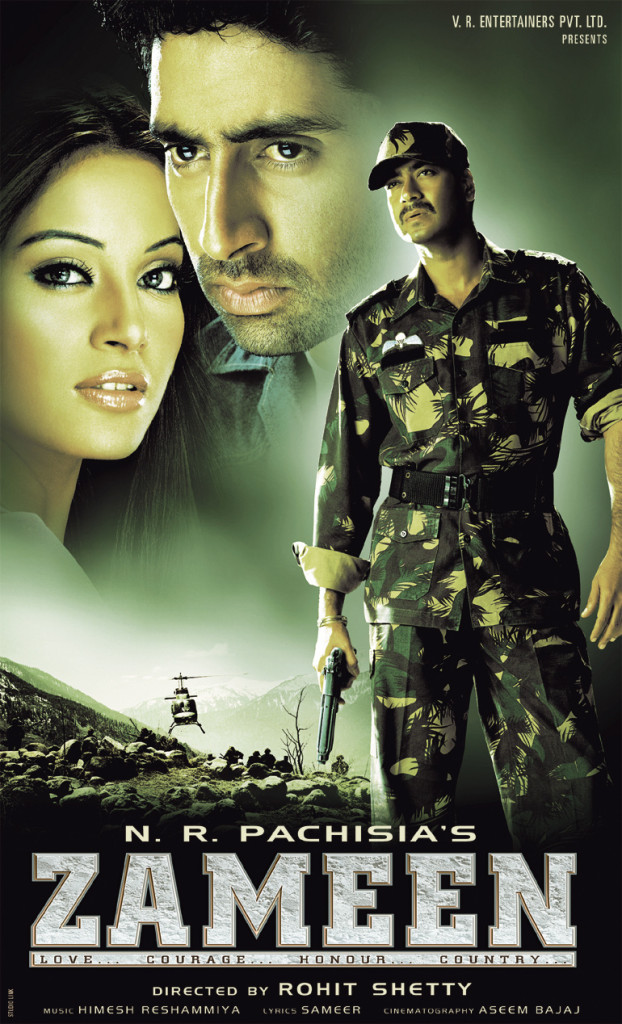 Zameen is a story of an Army colonel (Devgan) and his commandos capture a dangerous terrorist. The other members of the terrorists' organization hatch a plot to hijack an Indian jet and demand his release in exchange. In Mumbai, ACP Jay (Bachchan) is hot on their trail. He discovers Army's involvement in the case and has to work together with the colonel. However, there are some skeletons in the closet.
#23 Upkar (1967)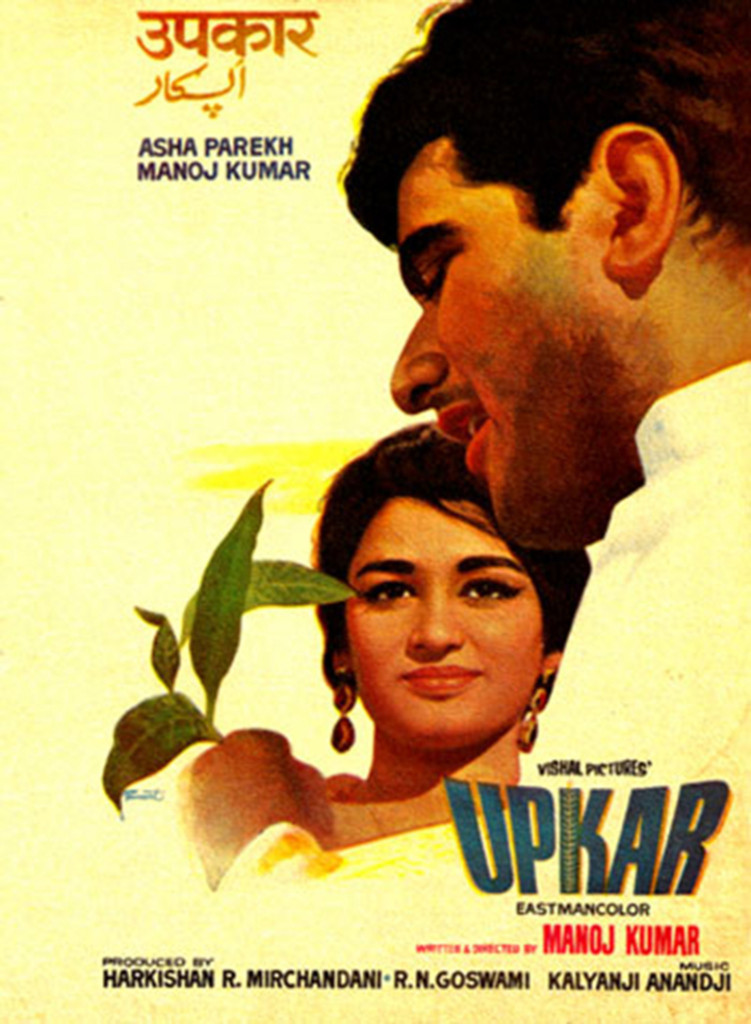 Upkar movie is about Manoj Kumar played a village man 'Bharat', who sacrifices everything to get his brother educated. His brother (Prem Chopra) goes abroad and comes back a selfish man wanting his share of the property. But when war of 1965 between India and Pakistan breaks out, Bharat is off to the war; while his selfish brother, with the help of his greedy uncle, Charandas(Madan Puri) and some partners, tries to gain profit by selling drugs and blackmarketering in the market. In the end, Bharat returns as a war hero defeating the demon designs of the enemy and his brother repents as he is caught by the police (by the brother-in-law of Bharat). Hence, he vows to be a good & hardworking brother just like his Indo-Pak war veteran brother Bharat.
#24 Mission Kashmir (2000)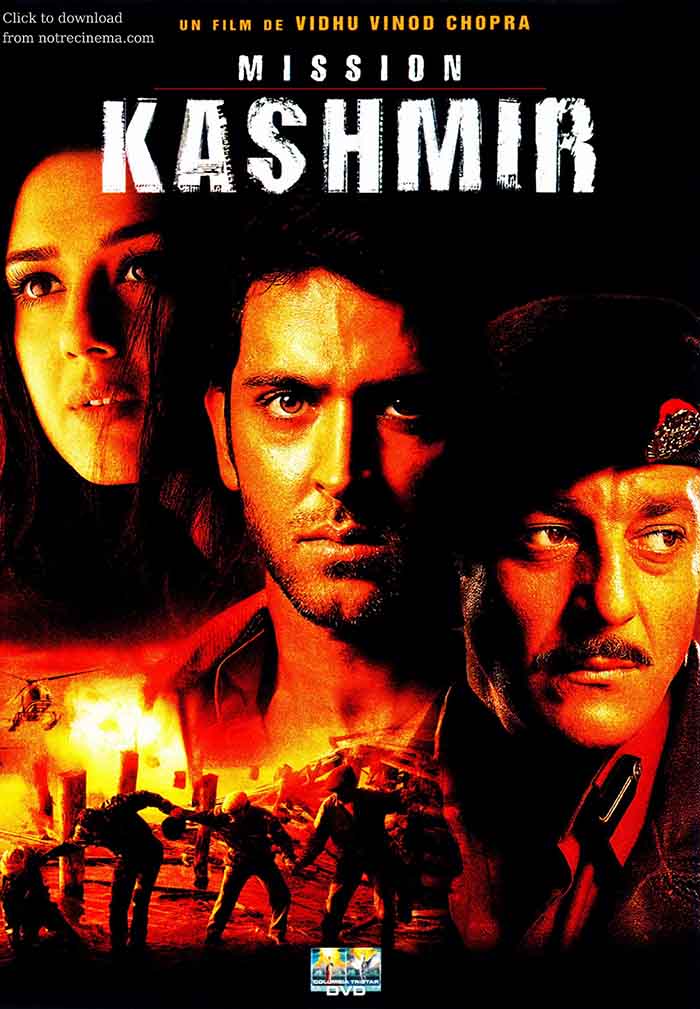 Mission Kashmir is a story of a police officer (Sanjay Dutt) adopts the son (Hritik Roshan) and sole survivor of a family he has massacred while pursuing a terrorist. After some time the foster son finds out what the stepfather did.