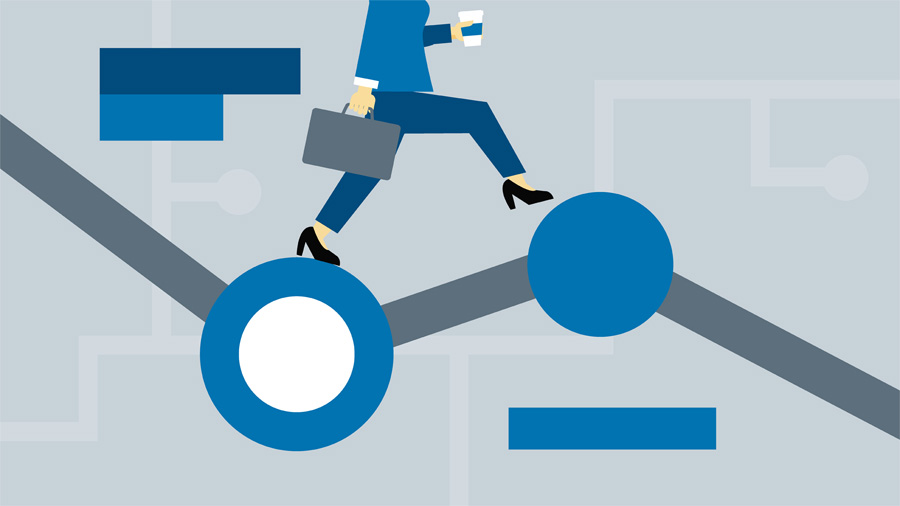 Many people think that if they haven't got a college degree they've got no chance at securing a well paid job. However, that simply isn't the case. If you've dropped out of college, didn't manage to get offered a place, can't afford to go or life simply got in the way of you getting that elusive degree you might feel reassured to know that there are actually a number of jobs which aren't just accessible to anyone who hasn't been through college but which actually pay impressive salaries. Here are just three careers for you to consider.
Computer Programmer
IT is a hot industry right now and it's showing no signs of going anywhere. More companies than ever before are looking for computer programming specialists to write, create and test the code which enables computer applications and programs to function. If you're handy with a PC, this could be the perfect career path for you. It's all about practical skills, and while some programmers will have been to college, many more will simply have the necessary experience to prove their abilities. You can become certified in different programming languages, and this doesn't require you to attend college either. Once you have these certificates, it's much easier to get a job. There are lots of possible options open to you when you have computer programming skills. Some programmers work for software publishers, others for financial organizations and some for computer systems design companies. Many work from home which gives you a lot of opportunities for flexibility. Since computer programmers can earn over $80,000 a year, this is a great career path for anyone who hasn't been to college.
Welder
If you haven't been to college, you might be more interested in a job that involves working with your hands. There are lots of different manual occupations out there, but not all can command impressive salaries. However, there is one which is exciting, interesting and gives you lots of opportunities to travel and progress – welding. Welders can work all over the world and are in great demand in many different sectors. From working in construction to the offshore industry, welders can command fantastic salaries of over $50,000. In fact, welders who are prepared to work in hazardous environments can earn double that figure. Welding is a fascinating and varied career path and it's one that anyone can embark on as long as they have the right skills and equipment. You can visit this link for more information about how to get started in the welding industry.
Radiographer
If you've always liked the idea of working in the healthcare industry but haven't spent all of those years at college qualifying as a doctor, there's another alternative which is also surprisingly well paid. Radiologic technicians, better known as radiographers, carry out diagnostic imaging and x-rays on patients. Working under doctors, they take the necessary images and help the physician to evaluate them. There are opportunities across hospitals, outpatient care centers, in physicians' offices and in laboratories nationwide and even all over the world. While you can take an associate's degree in radiologic technology or MRI, not every radiographer has taken this path. There are certification programs which take 1 or 2 years to complete and which give you the skills and qualifications you need to do this job. On average, a radiographer can earn a salary of around $60,000 per year, so it's definitely a lucrative career choice for anyone who hasn't been to college.
These are just three of the exciting career options open to people who haven't taken the college degree path. It just goes to prove that you won't be trapped working on the counter of a fast food restaurant for the rest of your life!