Kids have ways of avoiding things they don't like. For the little ones, teeth brushing time is one such occasion. Most kids would clamp their jaws shut and restrict any movement when you show the slightest indication that it is time to brush the teeth. While someone might be tempted to give up at this point and leave the kid to do as he or she desires, moms know best.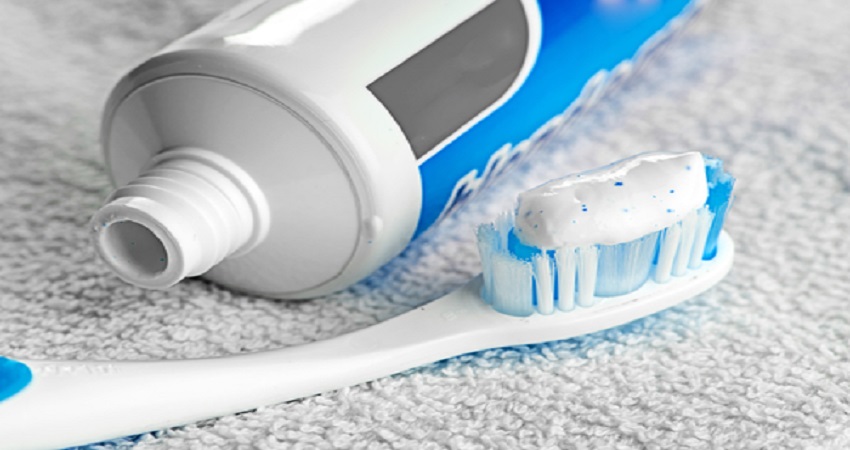 To make the teeth brushing experience a little more interesting, moms look for flavored toothpaste with particular bottles specially designed for this purpose. If you set out in the market looking for such toothpastes, you will find dozens of brands in the market. This makes it very easy to get confused along the way. Because your kid's dental health is a great concern, you do not want to make a mistake when choosing toothpaste for toddlers.
Fluoride or fluoride-free toothpaste?
When purchasing toothpaste for kids, one of the most discussed topics amongst moms is fluoride concentration. Initially, mothers used to believe that only fluoride-free toothpaste should be used for children below 3 years. A recent report by American Dental Association recommends very small amounts of fluoride in kids' toothpaste. Such toothpaste should be used for teeth cleaning as soon as the first set of teeth appears in the mouth.
As the kid advances to ages 3-6, you can consider pea-sized amount of toothpaste containing fluoride for teeth cleaning. Even though a limited amount of fluoride toothpaste is recommended for babies, the toothpaste itself should be kept out of the reach of children as it can be hazardous to the little ones.
Factors to consider
Before settling on a particular choice of toothpaste for your kid, moms should make a few considerations. Some of the things you definitely want to keep in mind include:
Flavor
Adults can invest in toothpastes with bitter flavors and still find it easy to stick to regular tooth brushing. For kids, the toothpaste has to be appealing in terms of taste. Toothpastes for kids come in a variety flavors. If your kid doesn't love the taste of oranges or strawberries, keep off toothpastes with such flavors. Most kids appreciate bubblegum flavored toothpastes. You can get one for your little one as well.
Personal preference
While moms believe they are the best when it comes to choosing children's products, it is always good to remember that our little ones have their own preferences as well. As such, it is advisable to let them help choose something of their own preference. Doing so might make teeth brushing an activity your little one looks forward to.
Natural aspect
Settling on natural toothpaste for your little ones is a good idea. Presence of artificial dyes, flavors and sweeteners might make a toothpaste less suitable for kids below 6 years. When choosing toothpaste for your toddler, it is advisable that you choose a less abrasive toothpaste. Simply put, go for a gentle toothpaste that the kids will have an easy time using.
Best toothpaste for kids reviews
Aquafresh Bubble mint
The toothpaste is contained in an easy-to-use pump. It ensures good dental health to the little ones while making teeth brushing easy and full of fun. The toothpaste has elements of fluoride to ensure strong and healthy teeth for your kid.
The yummy and gentle nature of this toothpaste makes it a favorite amongst children. You might find yourself using it as well! As such, it is advisable that you stock a couple of them. The toothpaste has been designed for kids above 2 years. For the best outcomes, it is advisable that the toothpaste is used under the supervision of parents.
Kid's Crest Cavity Protection
This is another awesome choice of toothpaste for toddlers. With this toothpaste, you can initiate essential dental care tips that will last a lifetime. Crest has the recommended amount of fluoride to ensure stronger, healthier teeth for your child.
For the best dental care using this toothpaste, it is advisable that kids brush using this toothpaste at least two times every day. Remember, just a small rice-sized amount of toothpaste is enough to take care of the teeth at a go. Luckily for moms, you wouldn't have to push your little ones to brush their teeth at least twice a day because the fun flavor of this toothpaste will keep them looking forward to brushing moments.
Just like the other toothpaste, Crest is designed for use by toddlers above 2 years. It is recommended that you keep the toothpaste out of reach of children. At the same time, Kid's Crest Cavity Protection ought to be used under the supervision of an adult.
Tom's of Maine Natural Fluoride-Free Toothpaste
The idea of brushing one's teeth with real natural fruit flavor as opposed to artificial coloring and sugars is intriguing. If you want the same feeling for your kid, you can settle on Tom's of Maine. It is a wonderful choice of toothpaste for the kids because it brings together an assortment of great qualities.
The main ingredients of this toothpaste are silica and calcium. Many parents who have bought this agree that it is the ideal solution to controlling dental problems of your kids. Simply brushing the teeth with this toothpaste on a regular basis will prevent plaque buildup. Even more importantly, this toothpaste is designed to keep the kid's teeth strong and healthy.
Another admirable aspect about this toothpaste is that you have multiple options to choose from as far as flavor is concerned. That way, you can find the ideal toothpaste even for the choosiest kid around. Honestly, the toothpaste tastes so nice. You might be tempted to grab some for everyone in the family.
Many mothers agree that ensuring quality dental healthcare for their kids can get hectic. With the right choice of kids' toothpaste, you can lighten the burden of reminding your little ones to brush their teeth. Simply opt for a toothpaste that is too irresistible even to the pickiest kid!