According to statistics, most Instagram users pay attention primarily to the number of followers of a brand account before they subscribe to it. This behaviour is called social proof – the presence of a large number of followers is not only proof of the popularity of the brand, but also a signal of its approval by the audience. Therefore, creating a business account, marketers have to solve a difficult task – to find the first followers.
The most common solution to this problem is to cheat followers on Instagram by dint of Instagram bots or mass following.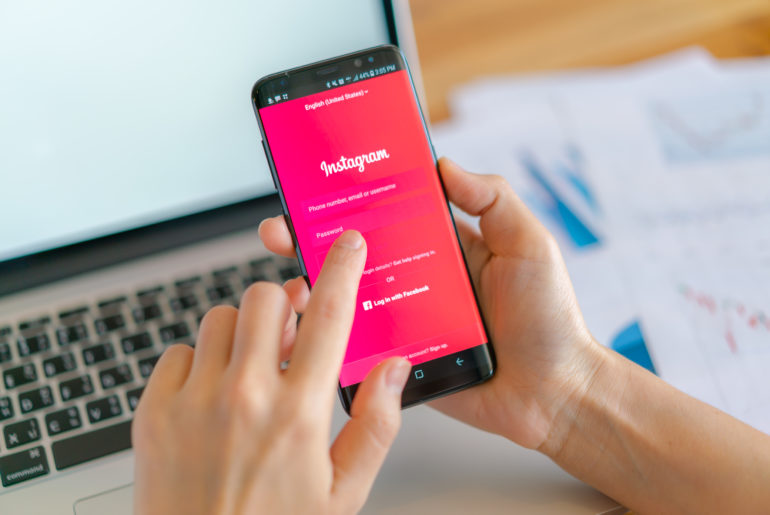 If you google "how to gain followers and Likes on Instagram", you will find websites that offer various services or apps for Instagram cheat. And many novice Instabloggers or brands wishing to gain popularity on Instagram are converted into all these tools.
Together with Instagram bots for Likes, followers, comments, Direct Messages, there are various hashtag generators, which provide you with relevant hashtags through analyzing your photo, keyword, or link, and as result, promote your account on Instagram.
These services typically work as follows:
you give the service access to your account;
set the parameters by which you can determine your target audience (gender, age, place of residence, interests, and so on);
the system begins to subscribe to certain accounts and put "Likes" under users' posts, thereby attracting people's attention to your account.
At least, a user will  be interested in who liked his/her posts or who subscribed to, and he/she will go to your profile. As a result, users often like & follow in response. Such a program for Instagram followers cheat (an Instagram bot) isn't usually free, but its cost is not too high. So at least it is worthy to try this method. But remember that such activities may seem to Instagram like spam, and the system will block your account. Therefore, you need to set the bot a reasonable number of subscriptions and Likes per day.
There are free Instagram bots as well. Such tools work according to the principle described above. But due to the fact the service is free, you will have to perform some actions to get followers. This is a time-consuming and low-quality method in terms of results. In this case, you will only dream about fast Instagram followers cheat. Therefore, it is better to repair to traditional ways of attracting target audience's attention.
WHAT ARE THE 'MANUAL'  METHODS OF PROMOTION?
Instagram Bots on paid basis, for sure, will facilitate and speed up the process. But if you don't want to use these bots, there are still plenty of ways to draw attention to your profile.
The first and most obvious – manual massfollowing. You simply subscribe to those people's accounts who may be interested in your content, product or service, and 'Like' their posts. It is also very effective to leave comments. Then this user's followers may be interested in your account. Sure, the process is very long and meticulous, but if you do not want to trust the Instagram like bot, manual followers cheat works as well. The only thing is that you will put a lot of work.
Of course, success is based on quality, attractive and interesting content. No matter how much effort you have made to promote your account, you will not be able to increase the amount of followers until you are of some value to them. And in social networks, the main value is content. So, first of all, focus on what you will post, and try to make your publications interesting and stylish. In case of platforms like Instagram, it is focussed more on the attractive images or stories which you can design with online tools. So be cautious with your image quality and ideas.
Use advertising
As in any other social network, advertising on Instagram is one of the basic, most simple and effective methods of promotion. Here you can create a targeted advertising campaign aimed at a specific group of people potentially interested in your product/service.
Although this method is quite simple, it requires some knowledge and experience. Therefore, it is better to entrust the setting of contextual advertising to a specialist who can get the most out of the campaign, saving your money. Use his/her services at least for the first group of advertisements, so he/she can create a kind of template for the future. Of course, it would be nice to customize each campaign to the real needs of your account, slightly changing the settings. Then you can hire a specialist for continuous cooperation.
Conclusion
So how to become popular on Instagram? You can use a manual method, it's very time-consuming but absolutely free. Or you can choose a hashtag generator. It's free, but a long-time process, so don't expect instant likes and follows. Or you can choose a reliable Instagram bot. It's not that expensive, but smart settings and planned marketing campaigns will give a significant effect.  Or you can go flex and use advertising. It's expensive and won't excuse any mistake for novices. Only professionals can save your budget and perform with effective CTRs.