With the attention span of humans dwindling to being even lesser than that of a gold fish, it becomes very important to have a fast loading website. Our lives are getting unbelievably busy and digitalized. As a result, an average website user wants the websites to load quickly so that he can get the job done instantly.
Let us take a look at some interesting statistics.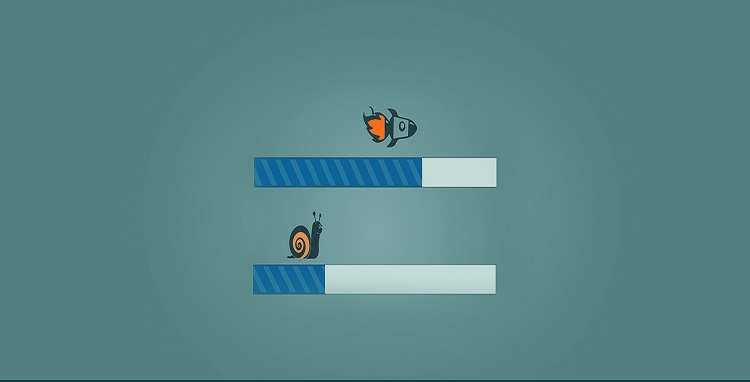 If there's even a second of delay in the loading time of the web page, it will lead to page views 11% lower, 16% reduction in customer satisfaction, and 7% depletion in conversions. Both Amazon and Walmart have seconded this finding and reported increase in revenue and conversions, just by enhancing the speed of their website.
Why is Website Loading Time Important?
Slow internet is not a valid excuse any more if your website is taking too much time to load. It is, therefore, imperative to get your website optimized for perfect speed.
Google counts on the speed of your website as a parameter to rank it in Google Search results. This implies that your website speed is not about a smooth customer experience only. It holds equal importance in your online marketing efforts including SEO.
Ecommerce store owners should particularly keep a regular check on the loading speed of their website as it can directly impact their sales.
Here's how you get to know your website loading time.
Google PageSpeed Insights is a reliable tool to assess your website and get useful suggestions on optimizing it for better performance.
Besides, you can also use Pingdom Website Speed Test tool to determine the website loading time. You only need to copy and paste the website URL link in the tool if you want to check your website performance.
According to the results you get, you can modify your website layout and remove some elements that are increasing the loading time.
Here are top 10 actionable tips to improve your website loading time.
Uninstall plugins that you do not need
If you want to have enhanced functionality on your WordPress website, it is good to have additional plugins. They are easy to install but having too many plugins use more server resource and increases the website weight, thereby increasing the loading time. You can discard the unnecessary plugins as the primary resort.
Get a Caching Plugin
Caching plugins on the websites help to reduce the server requests and deliver the HTML page without any time delay. They help to eliminate the individual processing of the website elements.
Free WordPress plugins like WP Super Cache or premium plugins like WP Rocket can help you to setup the website caching.
Also, reduce the DNS lookups and number of hostnames.  
Have a CDN
Content Delivery Network (CDN) enables the distribution of your website worldwide with the help of a network of servers. CDN minimizes the load on the main server of your website by caching it and sending it across according to the website visitor's geographic location.
Take Help of AMP
To enhance the website performance on mobile phones, AMP or Accelerated Mobile Pages is the perfect strategy. It is an open source project that facilitates quick and smooth website loading just like a mobile app.
Activating AMP can optimize your blog posts for mobile devices that in turn enhances the visitor's experience by shortening the loading time. 
Include SSL Certificate
Switch your website to HTTPS and add an SSL Certificate to your website. Google has recently made it mandatory to have your website secured. SSL certified websites load faster than other websites.
You can add Comodo Positive SSL Certificate on your websites for better engagement with your websites and build your reputation as a reliable brand 
Avoid Using CSS and JavaScript
If you want to compress the code and get the website requests handled quickly, it is recommended that you use CSS and JavaScript as little as possible. There are several tools available online that can help you do so. Other than that, WordPress plugins are also a good idea if you use that Content Management System. 
Scale Down HTTP Requests
The simplest technique to shorten your website loading time is to have a clutter-free design layout. Take a look at some quick fixes.
Optimize the page elements on every web page.
Use a combination of style sheets.
Instead of too many images, use CSS.
Minimize the number of scripts and add them at the page footer.
Follow Smart Tactics While Using Images
The size of your images, their formats and SRC attributes matter a lot in the website loading time. Make sure that the file size of your images is small. You can crop your image, delete the image comments and lower down the color depth as much as possible.
JPEG is the best file format. You can use PNG but the only challenge with it is that they may not be supported in old browsers.
If you want to use GIFs, make sure you use simple graphics or color palettes that are of 3 colors or less than that.
BMPs and TIFFs are NOT RECOMMENDED.
Do not use empty image src codes. It is always advisable that you add the src attribute along with a valid link.
Give more importance to the content that is above-the-fold
A prudent idea that you can employ would be to have the above-the-fold content load faster than the remaining page. We would recommend separating your CSS into 2 distinct parts namely a short inline part for styling the above-the-fold elements in addition to an external section whose loading time can be delayed.
Avoid redirections
When you redirect your web pages, it takes extra HTTP requests. This increases loading time of your website considerably. An ideal practice would be to make use of HTTP redirect for mobile user agents and add the link <link rel="alternate"> markup on all your desktop pages so that you can recognize the URL for mobile devices. As a result, Googlebot will be able to find your mobile sites.
In a Nutshell
Most of the points discussed here are quite simple to execute. However, you need to have some technical knowhow to employ some strategies. It is a must to have your website speed optimized to boost your conversions and generate more ROI for your business.