The field of data science is currently creating a trendy buzz all around the world, majorly in the technology sector. This era has high demands for numerous data scientists and the desire to keep evolving in the technology area through generations to generations. Data science basically refers to collecting, arranging and analyzing big data and numbers. This article will discuss the various improvisations that have occurred in the field of data science and also the upcoming innovations that will hit the market in the future.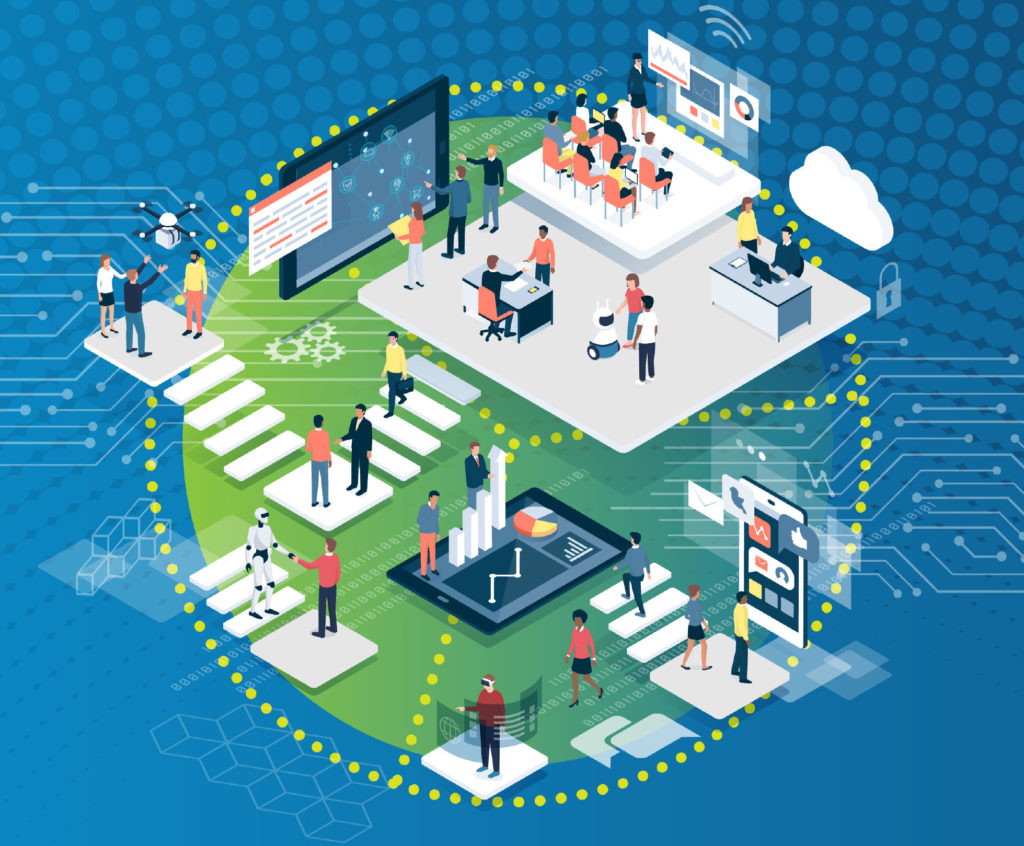 Data Science has truly helped in introducing many thoughtful and legendary technology concepts like artificial intelligence and has provided a deep learning of the internet which certainly helped the field of technology to evolve and develop. Moreover, data science has evolved enormously with every technological process that eventually took place in society.
 What does the future hold for data science?
Data science has been making great and beneficial developments all around; therefore, its future seems quite bright. Here is a look into what the future holds for data science and what innovations it has created recently in this decade.
Companies' handy tools for organization
Most of the time, all the data that is collected by the business is not properly organized. It has been a challenge for the companies to analyze and manage the stored data. It is then when data science comes into play. It eases the situations for the companies and helps it manage the mayhem accordingly. With the help of data science handling the situation smoothly, the companies get to work more efficiently and productively.
Incredible escalation in the growth of data
According to our daily performed activities, the pile of data is being increased without any notice of ours, and this interaction between the humans and the data would continue piling up over time. So, this particular situation demands a greater number of data scientists who would play a crucial role in managing these loads of data properly and effectively. The world will soon be demanding excessive number of data scientists in the future.
Virtual reality would be our friend
In today's world, we all can identify how artificial intelligence is being used and its use is spreading all around the world within the business companies. AI is currently innovating and developing so fast with such advanced concepts like deep learning and neural networking.  Virtual Reality (VR) and Augmented Reality (AR) are also proving to be exceptional developments which are being utilized. Hence, all these technical modifications are really proving to be very helpful for resolving all the complexities that the business and technical sectors are facing.
 With all these phenomenal modifications happening in the technology sector, we must appreciate all the advanced scopes that will occur in the future with data science. Innovations and modifications would keep on advancing in this field. The demands for data science would definitely be increasing in the future so it would probably end up being the most crucial tool for resolving problems.
Click here best data science course in bangalore with placement
Navigate to Address
360DigiTMG – Data Science, Data Scientist Course Training in Bangalore
2nd Floor No, Vijay Mansion, 46, 7th Main Rd, Aswathapa Layout, Kalyan Nagar, Bengaluru, Karnataka 560043