Going on a blind date can be extremely risky because you have no idea about the person you are going out with. While some people become nervous on the thought of going out with a stranger, others find it interesting and an awesome way of meeting people they might be compatible with. How to have a successful blind date? This is not as easy as it might seem and it can be a total disaster and therefore here are some blind date tips that will help you to have a successful blind date.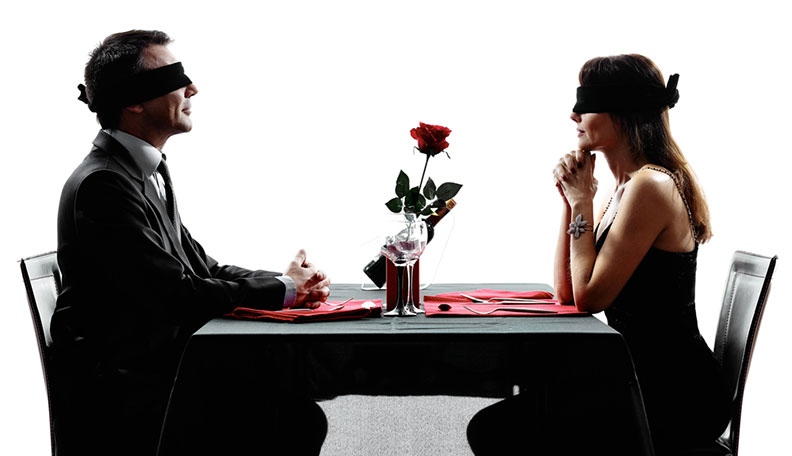 Never go on dinner:One of the most important advice for all the people planning to go on a blind date is not to go on dinners or movies. Going for dinner on the very first date can be a wrong decision because if the person you are with is boring, you are still stuck with him for the whole dinner. Not just this, the man is forced to pay the bill for the night which can be expensive. Also, going on a movie date can be a disaster as you keep on staring at the screen rather than talking to your date. It is better to go for walk in a park, gallery or museum because you won't get bored and won't sit there in front of each other staring at the walls.
Presentation:Just like a job interview, it is important to look presentable on a blind date to make it successful. The first thing that the person sees is the way you dress up and that is why it is compulsory to look your best. Make sure you do not have a body odour or bad breath because that can be a huge turn off for the person sitting next to you. For all the girls out there who are planning to go on a blind date, it is important to stay safe and that is why it is advisable to meet in a public place. Another safety tip is to have your friends and family members know well in advance that you are going on a blind date. Ask your friend to call you to confirm that you are fine and that can be a soul saver if the date is a disaster.
Conversation:It is not easy to start a conversation with an unknown person but the fear of unknown disappears as soon as you meet the person who is interesting and can talk effectively. Make sure you do not step on the unknown territory while striking a conversation, rather ask about regular things like hobbies and job. Break the ice by talking about things that can be interesting and fun and things will be successful on its own.
Be real:Many people ask as to how to make a blind date successful, the answer is simple; be real and don't be a slob. Be courteous and try to be the best version of yourself. Do not keep on talking about yourself, it is necessary to listen to the person you are with. Also, don't start discussing about your past relationships and what went wrong because that is a complete no-no for the first date. Be yourself and slow your brain so that you do not keep on worrying about the date and what the other person is thinking about you. Remember that you arranged the date to have a good time and make a good friend if not a boyfriend.
Humor:To make your blind date successful, it is important to break the ice by being funny and making the other person smile from time to time. People always appreciate humor no matter how serious the things are going on. Make your partner feel that things are OK and everything is perfectly alright. Just like you, the person you are with is also nervous, so don't waste time and make a move in the right direction to make things work.
Be clear:At the end of the date be clear to your date even if it is something negative. Although saying no can be a little difficult but at least it is better than ignoring their calls in the future. Also, be negative only if the date was a complete disaster otherwise give yourself another chance. Second dates are better than the first ones because both the people are more comfortable with each other so try things out before you let go.
All the points mentioned blind date tips are tried and tested tricks on how to make a blind date successful. All the people who are planning to go out with a complete stranger should remember these points to make things work and you never know, you might find your perfect match in the first date itself.